Join us at City Hall on the 10th of May for a milestone in the local and International Progressive Trance scene.
Armin van Buuren has said of the man, "Everything he touches turns to musical gold." Really, there can be no stronger endorsement, nor can there be a statement more accurate.
His is a classic tale – inspired at the age of 8, it wasn't long before his life's journey led him to audio engineering school, and ultimately, to the largest festivals in the world.

As part of Protoculture's 'Music Is More Than Mathemetics' album launch, he will be touring the world and performing one show on each continent. It is no surprise that his African city of choice would be his beloved hometown and place of residence, Cape Town. On Saturday the 10th of May, Cape Town's iconic City Hall will be hosting the album launch where Protoculture will be supported by a lineup consisting of some of South Africa's top electronic DJs and producers. Partygoers can expect an enthralling journey through electronic music, from house and techno to melodic and uplifting trance, complemented by mind blowing production, lighting and effects.
'Music Is More Than Mathematics' is an appropriate title for this exceptional album, and there's absolutely no formula for what Protoculture does. If "awesome" could be bottled into a jar, it would be this record. Finding better descriptors is as pointless as trying to compete with his musical talents. You can get your hands on pre-sale tickets for R100 right [here] from Computicket!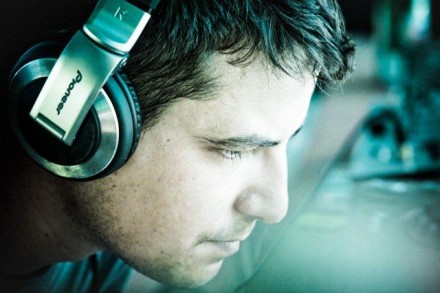 COMPETITION TIME!
My man Nick Supply who will be playing alongside Chris Jack on the night has given me two sets of DOUBLE tickets to give-away on my blog for the event. One set to a Tweeter and one to anyone who comments on the blog post below with the correct answer!
Enter On Twitter
Follow @ButterBox_Brand and @MrCPT on Twitter.
Tweet us both and tell us who the number 1 South African DJ on the DJ Mag top 100 is? Make sure you use the #ProtocultureWorldTour tag to make your entry valid!
Enter On The Blog
Like BUTTERBOX and Mr Cape Town Blog on Facebook
Tell me in the comments section below:
"Who is the no.1 South African DJ on the DJ Mag top 100?"