As you know the Cape Town Festival Of Beer is just over a week away and trust me, if you enjoy a good crowd and some dops, you don't want to miss this! I have been for the past few years and this year I have taken a more hands on involvement. I was asked if I would like to be one of the 10 bloggers to compete in the Blogger Brew Challenge. We are all going up against each other to see who can create the best beer of the lot. The winner will be crowned Blogger Brew Master 2012 and WIN some awesome prizes. Before I carry on and tell you all about my beer and how you can win too, I wanted to say thanks to @MrTuckBox and Keg King for getting me involved!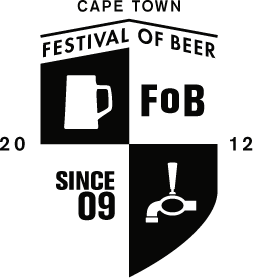 My Home Made Beer AKA #SlewBrew
Getting slewed pretty much means getting pissed… It's a word that can be used in many ways but seeing as though I use it often and it rhymes with brewed, I though #SlewBrew would be a perfectly fitting name. It is also quite unique and anyone on Twitter or social media will know straight away whose home brew it is 😉 We were each given a whole home brew kit from Keg King, and, having never made beer in my life I had to do a bit of research! I decided to add in a few ingredients of my own, to add a bit of spice to my personal #SlewBrew and make it different to all the rest! I mean who are we kidding here, I hate losing and I love winning cool shit even more!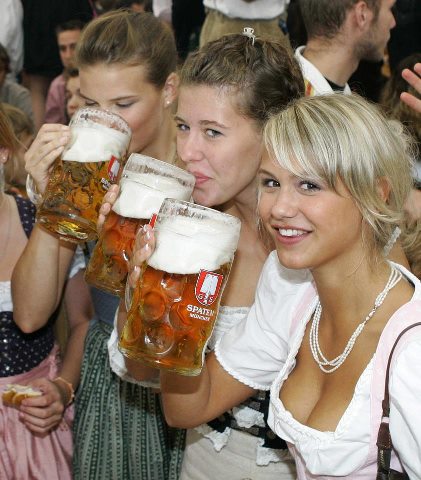 I'm not going to give away too much, because I would like my beer to be a bit of a surprise. But, I will tell you that I added some of my own grain (Cookie Dough & Cinnamon flavour) as well as nutmeg, ginger cubes and cinnamon sticks! The grain I used is also a porter (dark) and not an ale so it will be a bit darker than your ordinary beer! Here are a few pictures I took of the process, and, the beer bread I made with the grain after straining it 😉 Find out how to WIN 4 tickets to the Cape Town Festival Of Beer after the jump:
[nggallery id=32]
WIN 4 Tickets to CT Festival Of Beer:
Calling All Designers
I basically suck balls at design and drawing so I need someone to design me a SLEW BREW label for my beer. I will select the best design that suits my personality and represents what my blog and lifestyle is about. Have a look at my blog [here], my bio on Twitter [here], my Facebook Page [here] to get a better understanding about what I am looking for. You have no creative brief other than making it fucking awesome! Here is a picture of the bottles I have used, so keep in mind it should suit the packaging. Special thanks to Brandon from Den Anker for the awesome re seal-able bottles, make sure you check out their stand with all the best Belgian beers! If you want to make a cool holder for the 4 beers I have to submit, something like I have included below would be sick!
Bottle: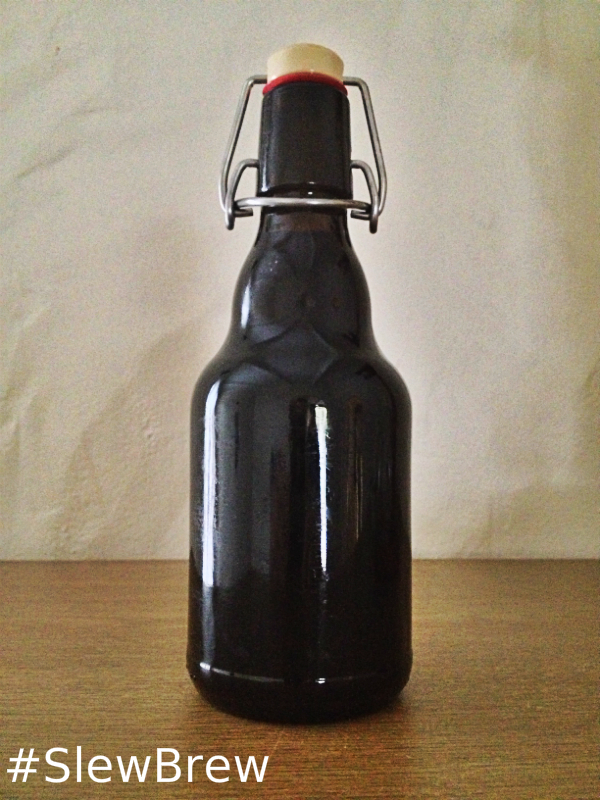 Label Dimensions:
Height: 5.5 cm
Width: 8.5 cm
* Please email all entries to dylan2580@gmail.com and Tweet me your progress on my handle @MrCPT with the #BloggerBrewChallenge & #CTFOB tags!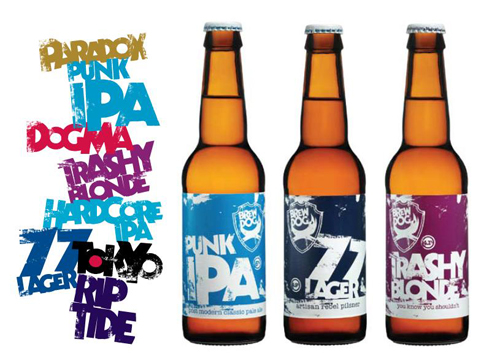 Some beers I personally dig and suggest you check out include: My blog partners @BavariaZA with their flavoured range of 0.0% malt drinks, 2.8% Light and 7.9% Man Can range. The all new @BrewDogZA range of beers including 4 of their core range products, PLUS a host of speciality beers including some that are as high as 41% in alcohol (yes you read that correctly). The Liefman's Fruitess from Den Anker, which is a beery infused red beer that will have the ladies dripping. The Devil's Peak local range which you have probably tried at @BayHarbourMkt. Last year SAB also created a Bleiss (Blueberry Weiss) but it was just for the event, I'm interested to see what they rock up with this time!