Awe Dyl, good to chat again buddy!
 So it's the Skyy Global Challenge happening at the moment, a worldwide flair bartending contest held in conjunction with News Café and Campari. It's a really awesome chance for bartenders to show off their skills against the clock, in front of a very willing crowd. The winner gets to jet off over-seas for an all expenses paid trip, to represent South Africa in the Grand Global Final!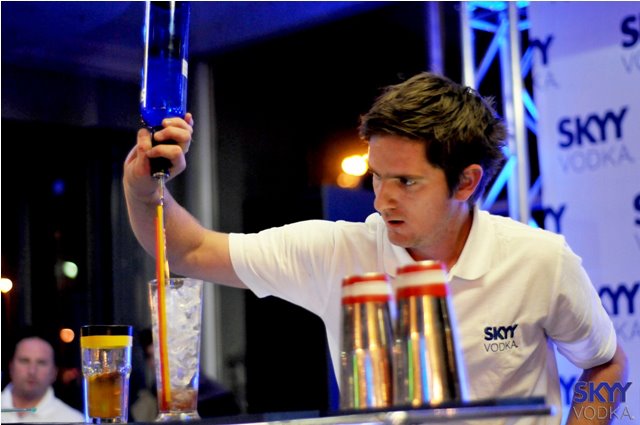 We were asked to create a rad cocktail for the event. In the photo's you can see me putting my Skyy's Granaberry Punch together under some serious pressure. As it turns out, after the qualifying heats in Cape Town, Durban & Johannesburg I made the cut to be in the finals! The top ten showdown will be held this Saturday 27th  at News Café in Menlyn. Get all your Jozi brasse down to supports a brother there cat 😉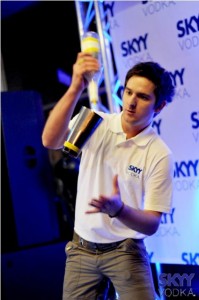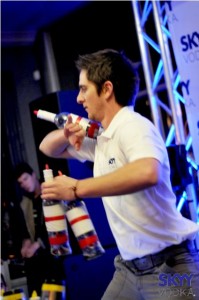 It's gonna be a real rocker and hopefully if all plans out well, top 3 is within reach… As long as I can catch a bottle or 2!!!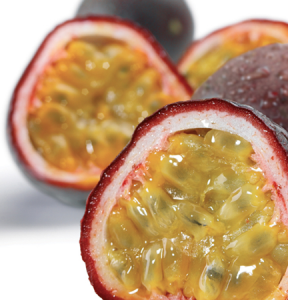 Skyy's Granaberry Punch Recipe
1 Fresh Granadilla, Halved
1 Lime Wedge
37.5ml Skyy Infusions, Passion
Splash of Orange Juice
25ml Skyy Infusions, Raspberry
25ml Cranberry Juice
Topped Off With Ginger Ale
Method
Shake & Pour | Shake & Pour | Razzle Dazzle
Garnish
Granadilla & Raspberry Boat Skewer