Being a Capetonian, I love a good happy hour special. Scrap that, any special for that matter! They are generally in abundance over the winter months, and tend to fall away over summer. But, some businesses love us enough to keep their specials going through the festive season, which I respect. After all, us locals are the ones that support them in the down months!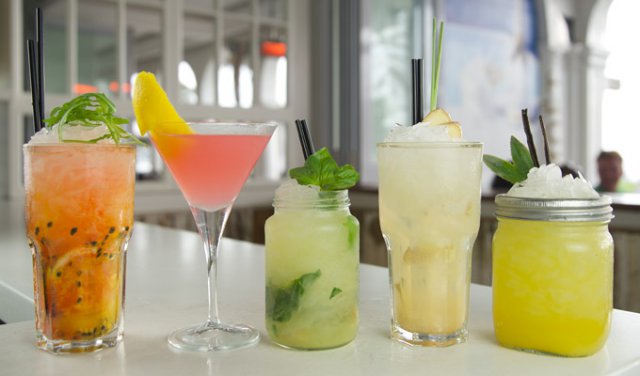 So without boring you too much, I have put together a list of my best Happy Hour specials around Cape Town. I have included some of the winners that are all day and may include food options too, because HELL YEAH! So without further ado, here are my best spots to get gesuip on the cheap in The Mother City below. If you have any other winners, please drop them in the comments below so I can check them out!
Beluga Cape Town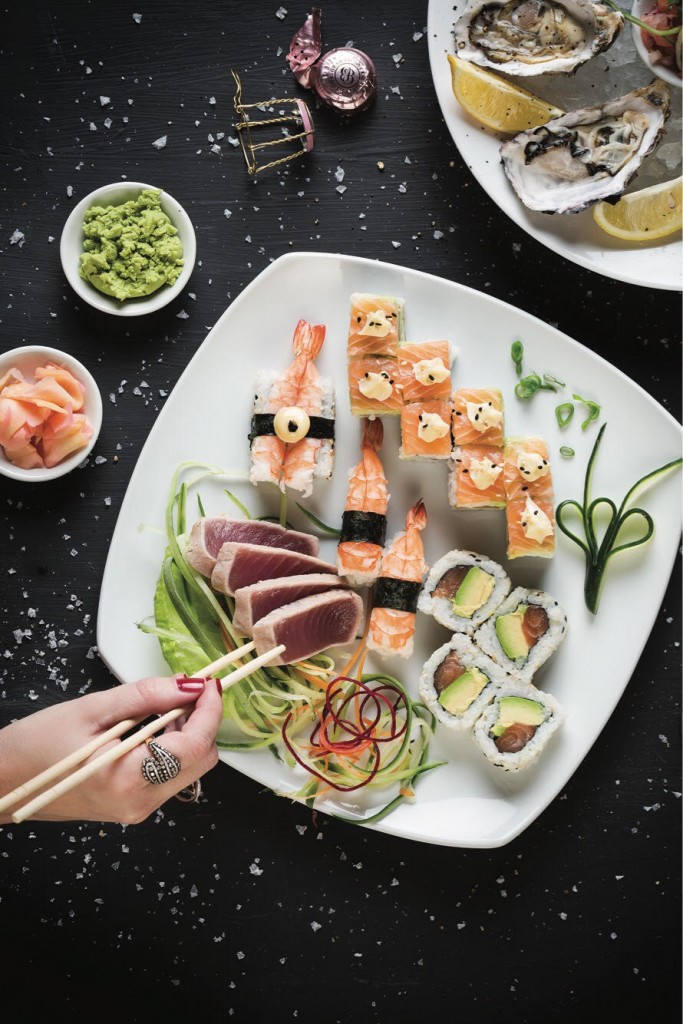 One of my personal best specials in Cape Town. Half price sushi, dim sum and cocktails at Beluga Cape Town every day until 19h00 and all day on a Sunday. They also now have LIVE music on a Sunday, which makes it the ideal spot to spend summer days in the sunshine. See more on my blog here.
Address:
The Foundry
Prestwich Street
Green Point
021 418 2948
Hudson's Burger Joint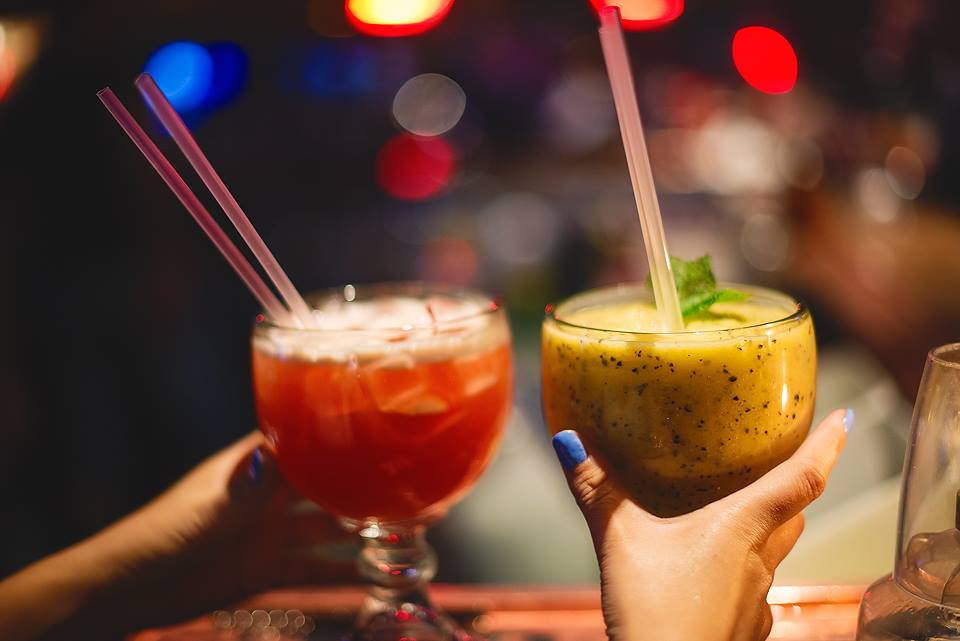 Another cracker of a special which involves all the best things in life. Head down to any Hudson's in Cape Town (Kloof Street, Claremont, Green Point, Stellenbosch) for half price cocktails, starters and draughts from 16h30-18h30 from Monday to Friday! They make a mean Long Island, which comes served in a massive goblet style glass, and from the food menu the deep fried mac & cheese balls are also a good decision!
Address:
CNR Portswood and Somerset Road
Green Point
Cape Town
Tel: 021 433 1496
Arcade Cafe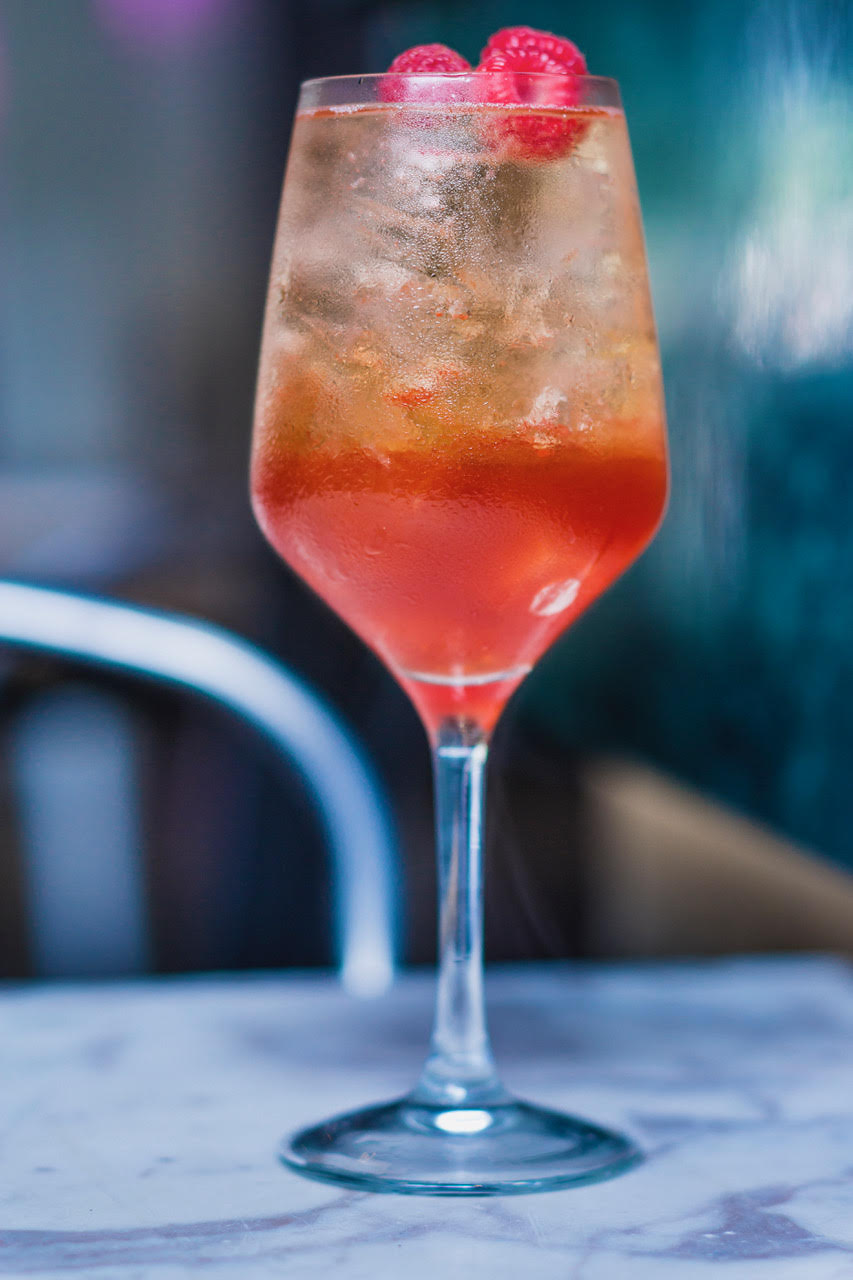 Arcade Cafe have just launched their new Happy Hour for summer! Get half price on any of their famous cocktails from their special Happy Hour menu, and be sure to give their new menu a bash. If you're a burger fan then look no further than The Brooklyn, if Mexican is your thing then give their nachos a bash and if you're hungry as fuck, the crispy chicken is one of my personal best! They have rocking nightlife and DJ's from Thursday-Saturday and once a month block parties once a month on a Sunday.
Address:
152 Bree Street
Cape Town
+27 60 861 0511
The Crazy Horse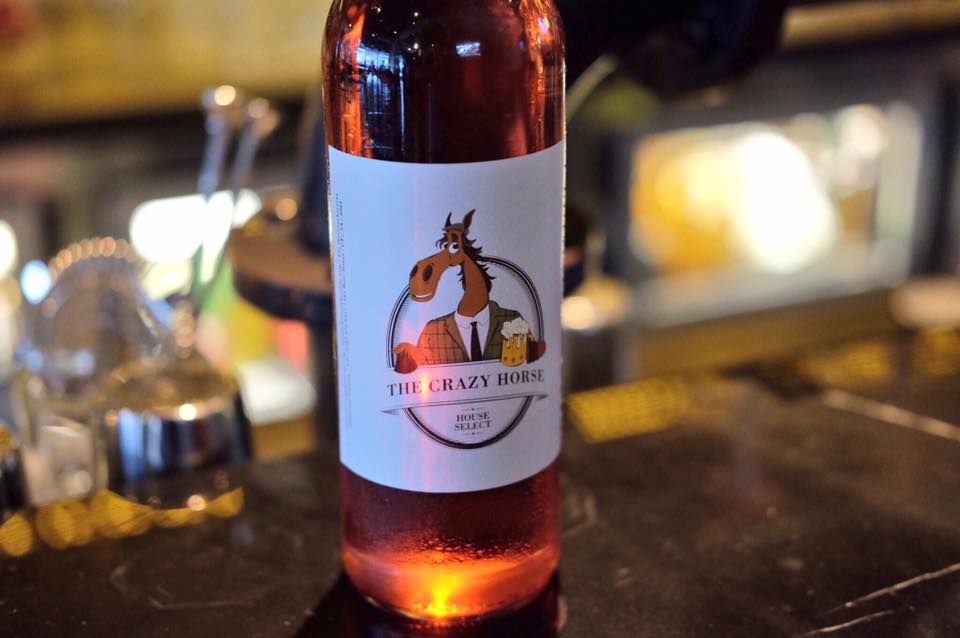 My local on Bree Street for sports with their abundance of screens downstairs in the pub, great bar snacks, big screen and commentary. They offer Happy Hour from 16h00-19h00 from Tuesday through Friday. You get 2-4-1 on all Horse Piss house pints, all seven of their Hooch bottles and any of their house wines! They have LIVE music every second Thursday and a rad Pub Quiz on the last Tuesday of every month. To top it off they're also on Entertainer, which means 2-4-1 main meals anytime if you have the app.
Address:
165 Bree Street
Cape Town
Tel: 087 470 0457
IYO Burgers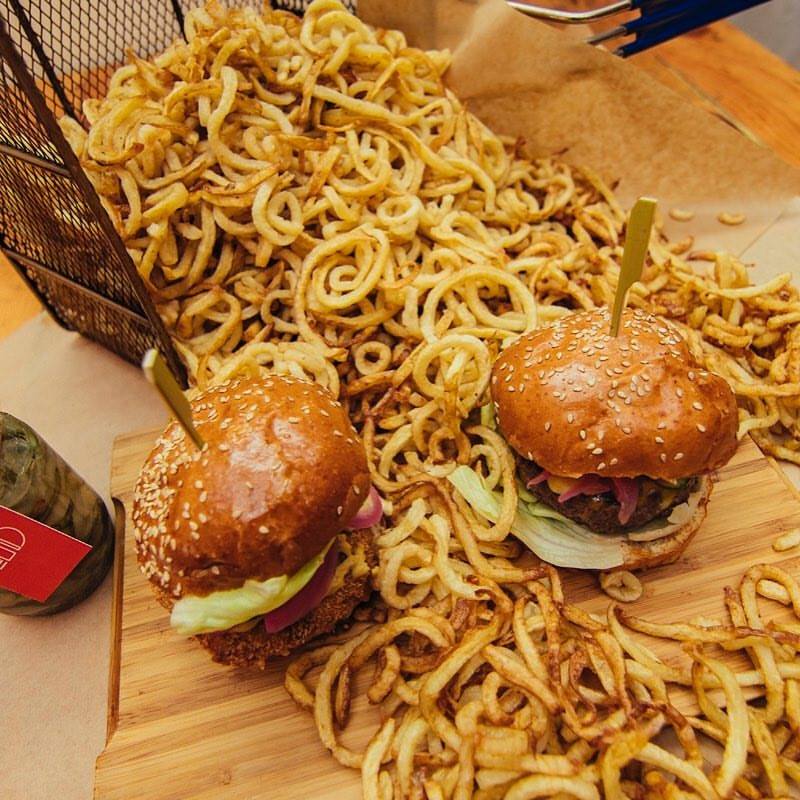 Inside out burgers are their speciality, but offer a host of burgers, mains and delicious desserts at their hip and happening burger spot on Bree Street. With great burgers, comes great responsibility… to get their visitors on it for the party to follow! They have just launched a rad Happy Hour special which runs from 16h00-18h00 every day. They also have an epic burger special, which includes bottomless fries, which happens all day from 12h00-18h00. The perfect combination for a Happy Hour special worth trying out! Here are their deals below:
R10 Castle Lite beers, R25 Inverroche gin and tonic (FUCK YES), R30 Rosebank Brewing draughts and R40 Kennel Brewery craft quarts from 16h00-18h00 every day!
Get two Eazi burgers and bottomless fries from 12h00-18h00 every single day.
Address:
103 Bree Street
Cape Town
Tel: 087 422 1313
The Village Idiot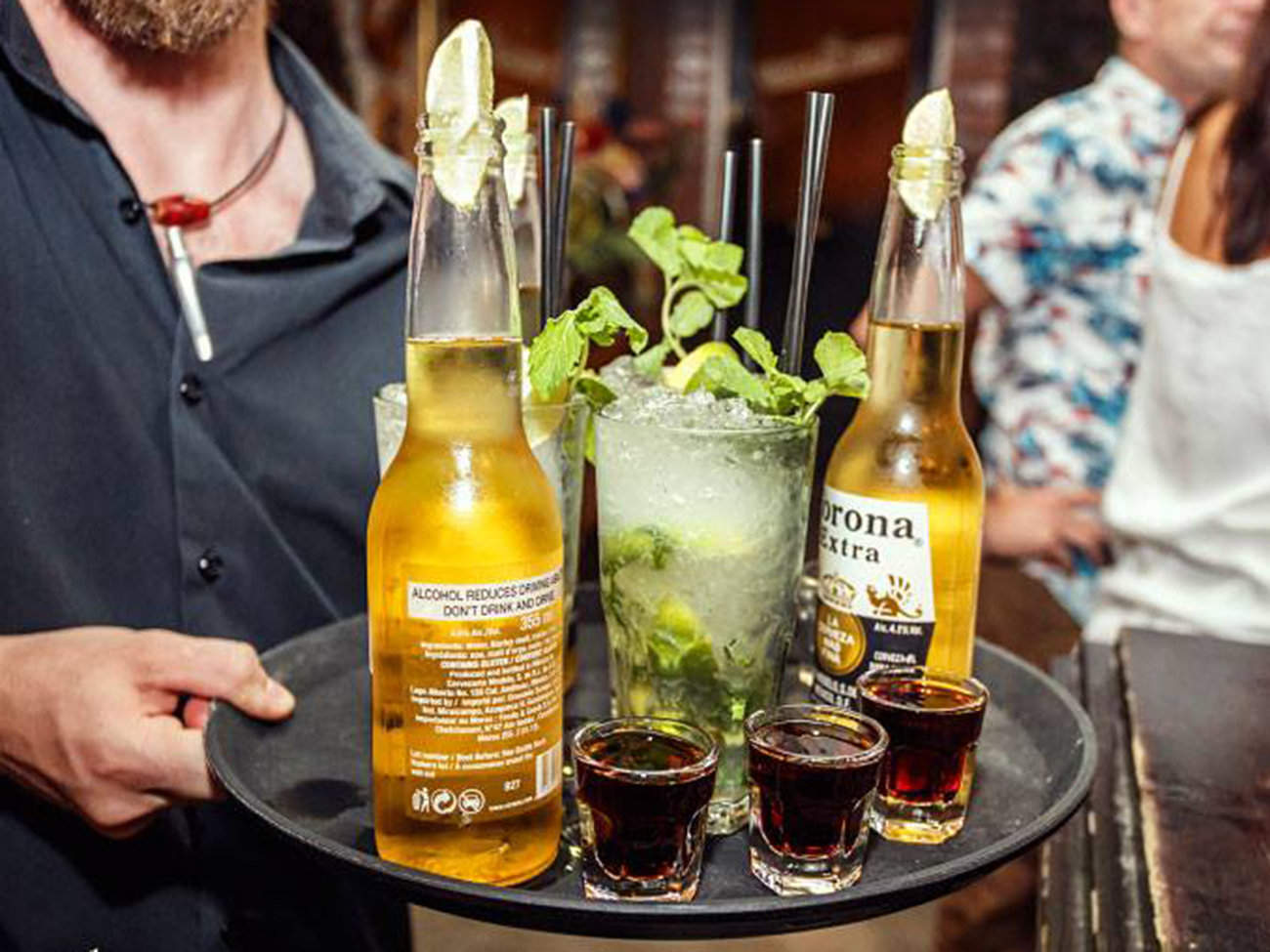 The Village Idiot on Loop Street has just launched some brand new cocktail jugs and slushies for summer. You can get the slushies of the week anytime for R35, or R145 for a 1 litre jug. Their cocktail jugs go for R160 a 1 litre and R240 for a 2 litre jug. Saturday Idiot Happy Hours run from 16h00-18h00pm and ALL dops are half price! They have also just launched their new menu, so don't be shy to try the new items!
Address:
32 Loop Street
Cape Town
021 418 1548
Dizzy's Camps Bay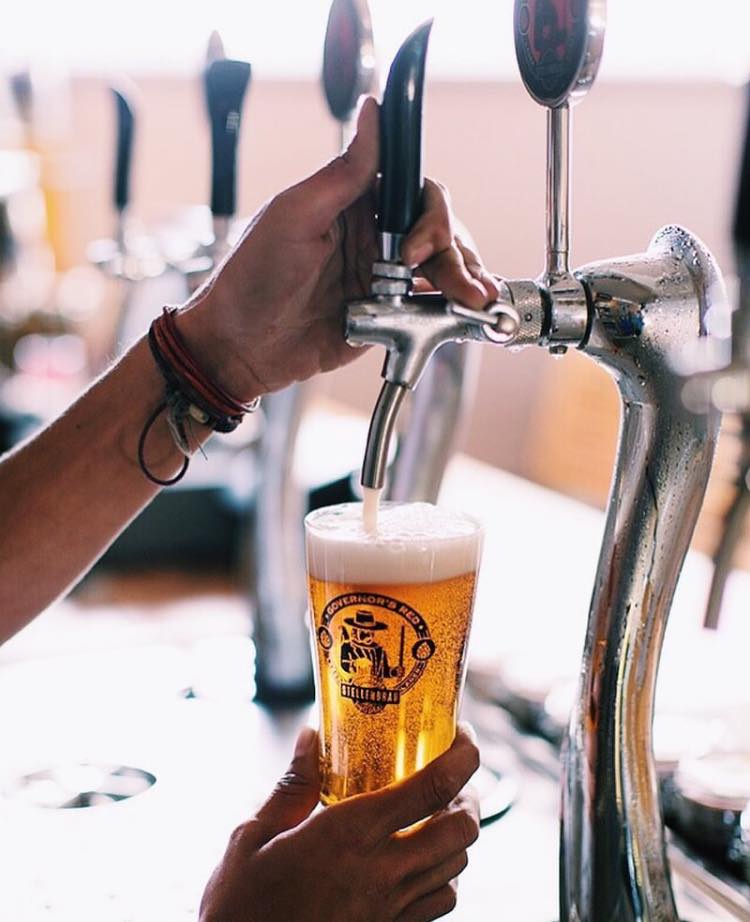 The only proper pub in Camps Bay with a pool table, karaoke on a Tuesday night, weekly food specials and all the sport. They don't believe in ripping people off to spend the day in Camps Bay, so they just run drinks specials all day, every day, all year around. I know, right? Here they are below. They also happen to make the best pizzas in Camps Bay, so I have included their pizza special below for you too!
R38 double Klipdrift and Coca-Cola
R45 double vodka and Red Bull
R68 two 500ml Amstel Lager draughts
R55 two Budweiser or R150 for six
R120 for four Jägermeister bombs and R15 Stroh Fire shooters
Buy any two pizzas from their new menu and get a third from their basics menu FREE every Wednesday.
Pay R99 for their famous cheese burger, small side salad and Stellenbrau draught every Thursday.
Address:
41 The Drive
Camps Bay
021 438 2686
Slug & Lettuce Kloof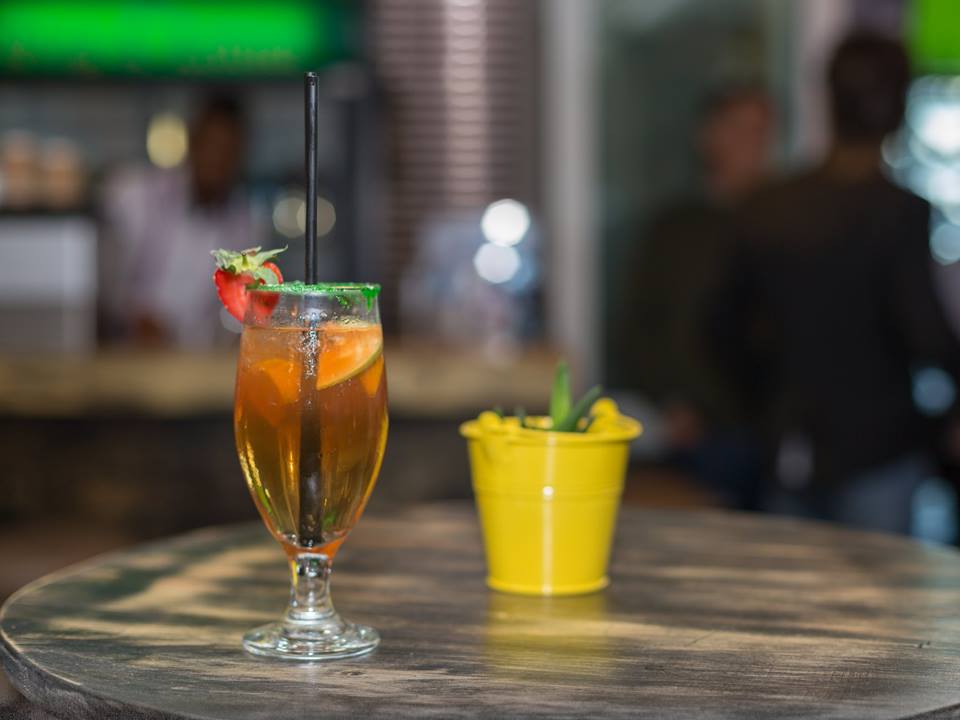 Head down to the cosy Slug & Lettuce on Kloos Street for R35 cocktails every Sunday! They also have some lekker food specials that happen weekly, so check them out for a bit of everything from cocktails, food, sport and LIVE music!
Address:
62 Kloof Street
Cape Town
Tel: 021 422 5325
Aces & Spades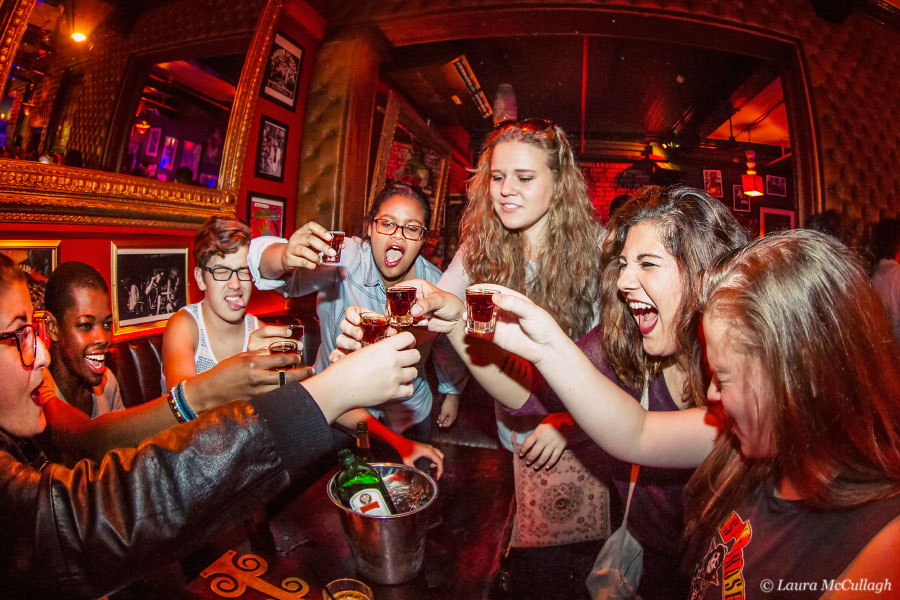 When it comes to Happy Hour this place stays true to it's roots and truly ROCKS! I am not going to harp on and convince you as to why, but here are their Happy Hour specials below:
Everyday:
Happy Hour 20h00-22h00
All Booze Half Price
Hillbilly Rock First Thursdays:
Happy Hour 18h00-22h00
Rockabilly Band
Mad Specials
Free Flash Tattoos
PinUps, Custom Cars & Bikes
Beer o Clock Fridays:
DJ from 4pm (Robfather)
Happy Hour 16h00-22h00
Calzones R50
Address:
62 Hout Street
Cape Town
Tel: 021 424 1620
Tigers Milk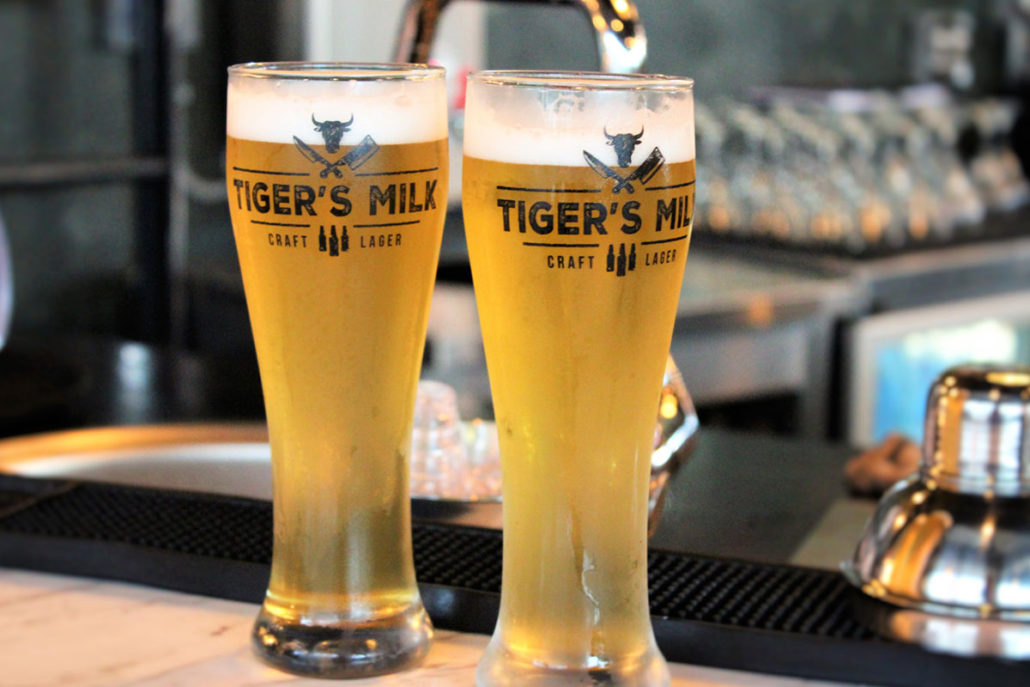 These are great watering holes for people who love a good vibe, hearty chow and a nice selection of dops! Their specials vary per store, so here is the breakdown below. From experience, the new Kloof Street one is the heat and the pick of the bunch for after work drinks, any day of the week. Epic vibes and nice outside courtyard for summer! On another note, their Happy Hour specials run Monday through Sunday. Score!
Muizenberg, Stellies, Century City, Claremont:
2-4-1 on selected beer, wine and cocktails from 17h00-19h00.
Kloof Street:
2-4-1 on selected beer & wine from 16h00-18h00.
Cafe Caprice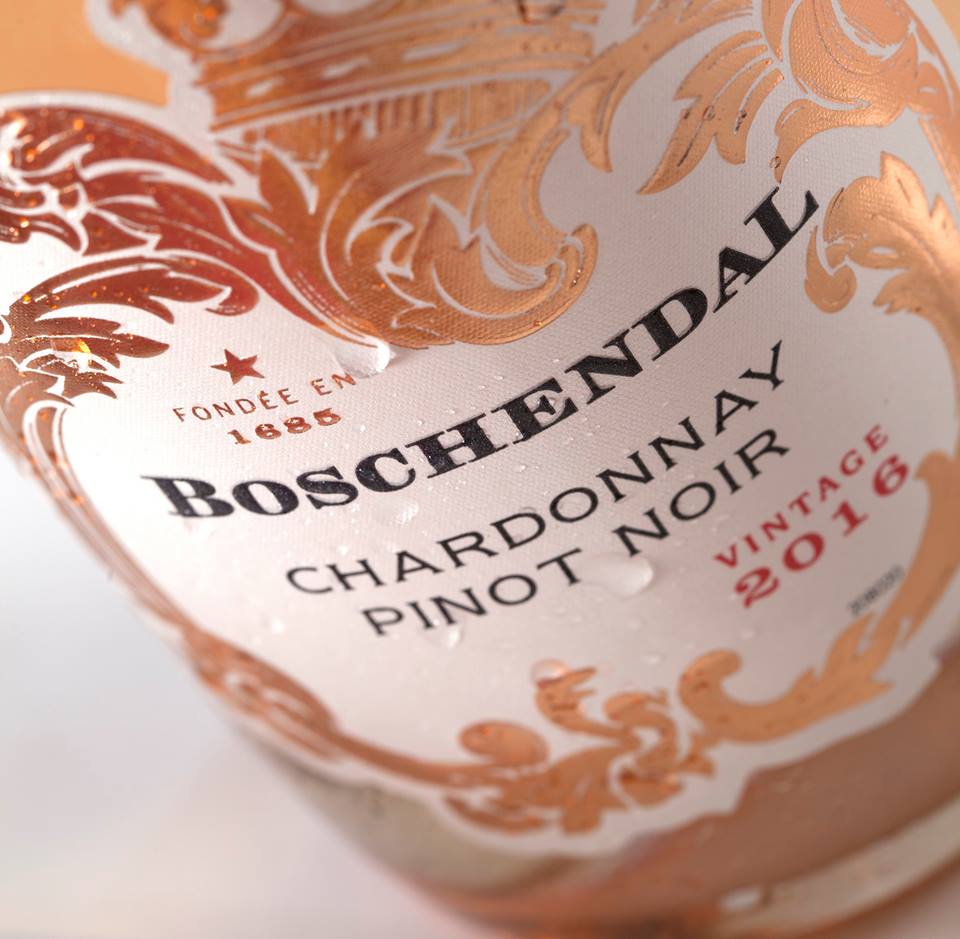 Not everything should be done in moderation. So my friends at Cafe Caprice have got something the ladies will love lined up for summer season. Rose All Day every Saturday at the Cafe they have the following on offer, not the bottomless options!
A bottle of Boschendal Brut Rosé or Chardonnay Pinot Noir R190
Bottomless Boschendal Brut Rosé Spritzers made with Fitch & Leedes Pink Tonic R150
Bottomless Boschendal Brut Rosé R150
Address:
62 Hout Street
Cape Town
Tel: 021 424 1620
Cabron Taco Bar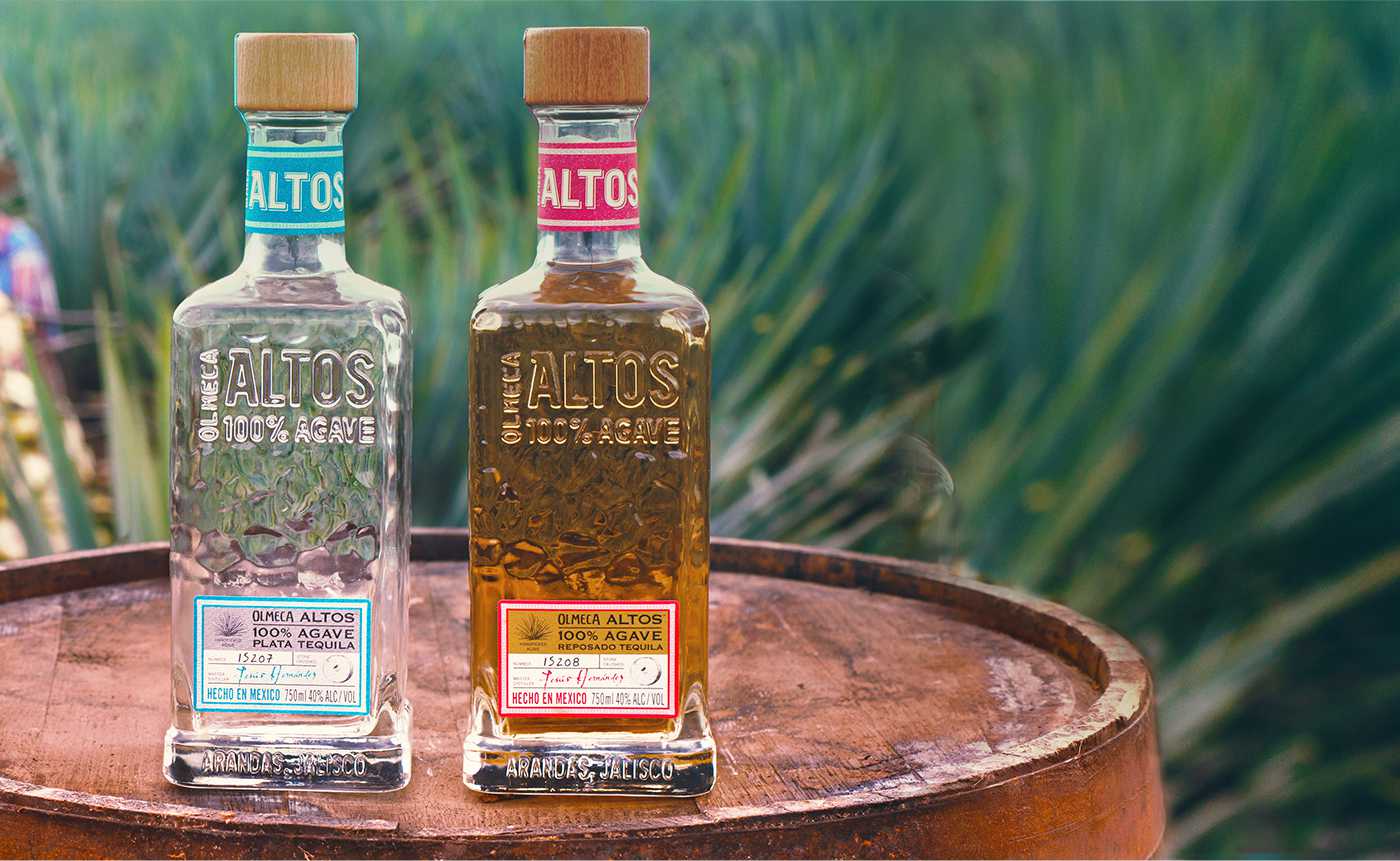 Cabron is one of the reasonably newcomers to Bree Street, and serves up some delicious Mexican goodies! Their spicy Happy Hour runs every day from 16h00-18h00 and they have half price margaritas and pints up for grabs, plus Olmeca Altos shots for R15 a pop. Go visit them on a Taco Tuesday for their Pay 2 Get 2 taco special!
Address:
120 Bree Street
Cape Town
Tel: 087 470 3533
Surfa Rosa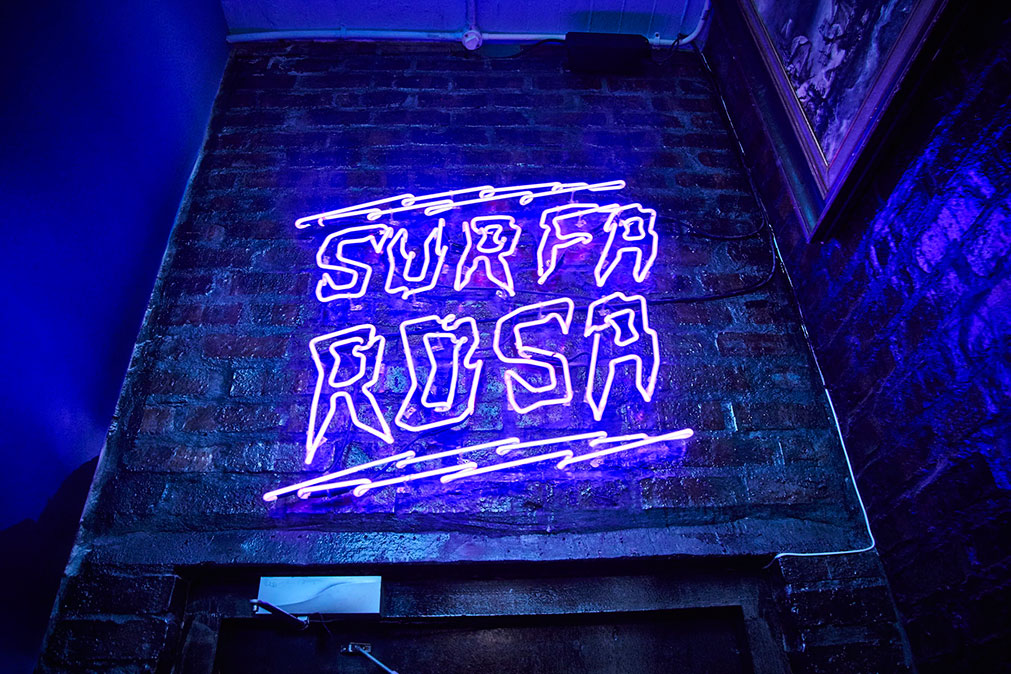 The brain child of Grant Twiggy Baker, World renowned surfer Jordy Smith and Reg McDonald is a rad surfer style hangout on Harrington Street. They have some pretty epic specials, which change daily, so I have just listed them all below to make it easier to understand. Nothing better than pizza and dops at a fraction of the cost!
Tuesday:
Pizza and Standard Beer or 200ml cooldrink for R50 from 17h00-22h00.
Half price drinks on all pouring spirits to industry members from 20h00-close.
Wednesday:
Half price pouring spirits & mix, Standard Beer, pouring tequila and Jagermeister from 17h00-18h00.
Pizza and Standard Beer or 200ml cooldrink for R50 from 17h00-19h00.
Thursday:
Half price pouring spirits and mix, Standard Beer, pouring tequila and Jagermeister from 17h00-18h00.
Pizza and Standard Beer or 200ml cooldrink for R50 from 17h00-19h00.
Aloha Fridays
Half price pouring spirits and mix, Standard Beer, pouring tequila and Jagermeister from 17h00-18h00.
Hawaiian pizza for R40 from 17h00-19h00.
Hawaiian pizza and a cocktail or 200ml cooldrink for R80 from 17h00-19h00.
All Night:
Cocktails (Lolcano, Ginger Ninja, Gwen Stefani) all for R60
Saturday:
Half price pouring spirits and mix, Standard Beer, pouring tequila and Jagermeister from 17h00-19h00.
Address:
61 Harrington Street
Cape Town
Tel: 021 461 2276