Knock, knock. Who's there? Headquarters (HQ) comedy night round 4! Wednesday 17 July 2013 the sophisticated urban hot spot will host a night of good food, good spirits and plenty of giggles. The elegant steakhouse-come-bar have made no bones about the fact they offer the best steak experience in town; and now they've added tickling your funny bone to their list of accomplishments.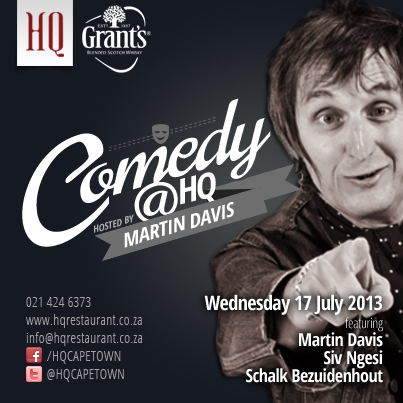 The night will be hosted by premier comedian, Martin Davis, and he'll be accompanied by headliner Siv Ngesi (one of my best local acts) and middle man Schalk Bezuidenhout. Often you will find Martin Davis billed as a UK comic, which implies he is only an occasional visitor to South Africa. He is however a regular here. He is a highly accomplished comedian on both sides of the world, and South Africa can consider itself lucky to have someone of his caliber appearing on our stages as regularly as he does.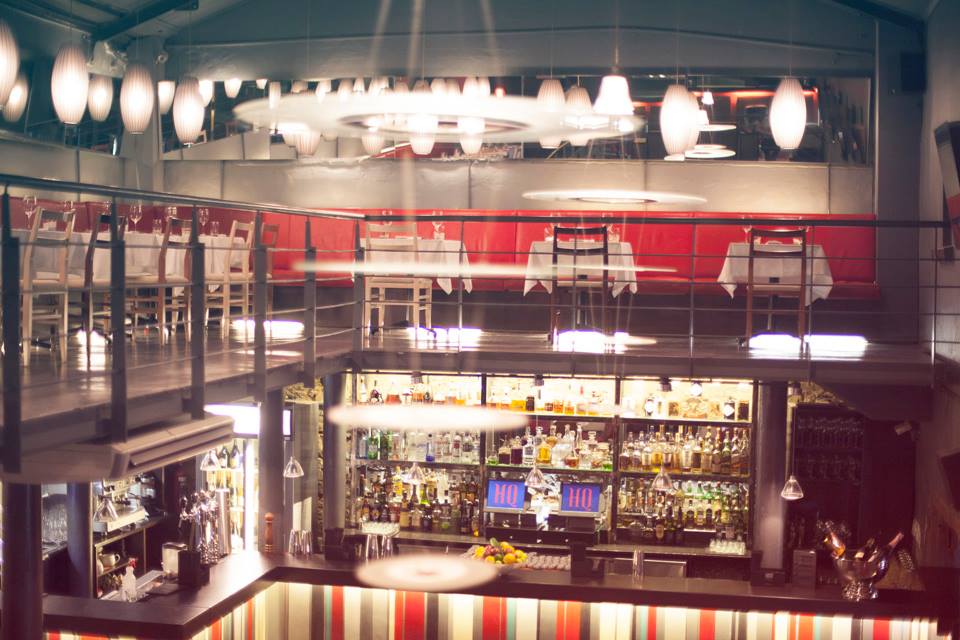 When it comes to his set, it is not really the jokes that make it special, it's the way he conducts the crowd to his crazy, highly energetic and slightly manic tune. His heavy cockney accent only enhances his wicked wit and his way with people. When one hears the one-liners he comes up with to dismiss a heckler or an errant waiter who wonders through his stage. In the end it's his absolutely unique way with a crowd, combined with his wicked wit and razor sharp ability to understand and handle people that makes his set.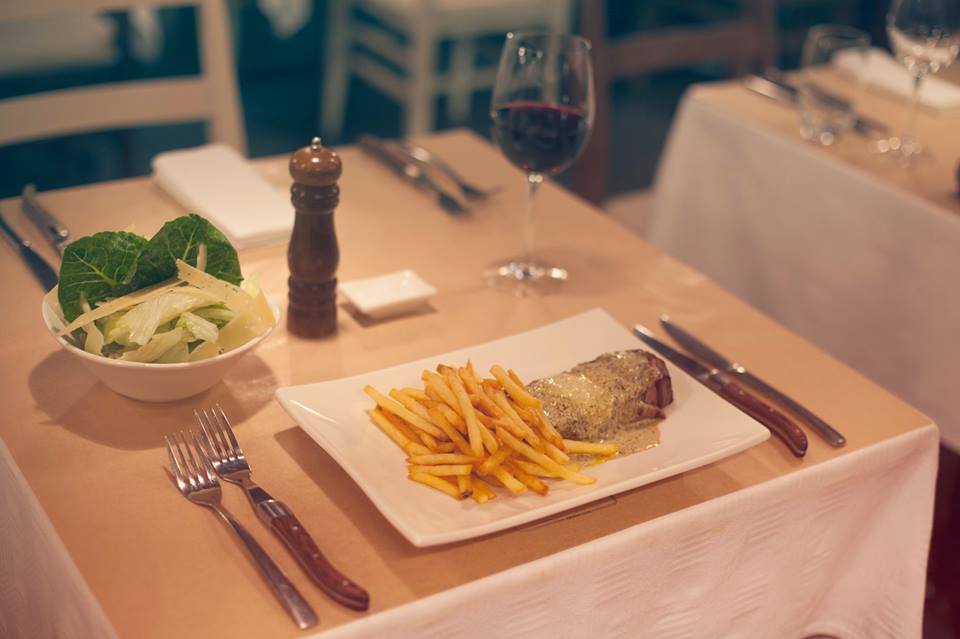 The entertainment will take place in the bar area; think exposed heritage brick walls, moody lighting, and leather seating. Cocktails, wine and premium spirits will be on offer, paired with new and delicious tapas from the bar menu. Just picture the scene: outside it's wintery cold, while inside you're snug in Cape Town's iconic Heritage Square, smashing red wine and delectable bar snacks. The word on the street is that this comedy night will also be accompanied by a set three course meal and Grants Whisky tasting, taking place before the giggles.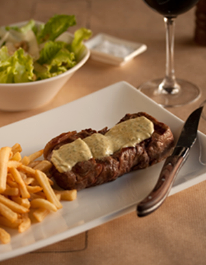 COMPETITION TIME:
HQ steakhouse are offering you the perfect chance to spoil you hunk or squeeza with this awesome HQ #ComedyNight hamper. It includes the following for one lucky reader and their partner:
 1 x Double Ticket
3 Course Meals
Grant's Whisky Pairing (Tasting)
Followed By The Comedy Show
How To Win:
 Like HQ [here] and Mr Cape Town Blog [here] on Facebook.
Follow @HQCapeTown and @MrCPT on Twitter.
Twitter:
Tweet the following: "Hey @MrCPT send me and my partner to the @HQCapeTown #ComedyNight for an awesome 3 course meal. Enter here: http://ow.ly/mRKrn"
Facebook:
Not on Twitter? Don't stress, simply tell me in the comments section below this blog post which comedian you most want to see and how you like your steak done?
* For more chance of winning Like (top left) and RT (top right) this post. Winner will be announced on the night of Tuesday 16 July! Good luck…