It's that time of the month again, and no lads, I don't mean the time you guys hate most… It's the return of #ComedyNight to my favourite cosy restaurant in the CBD – HQ! Wednesday 06 August 2014, the sophisticated urban hotspot will host a night of good food, good spirits and plenty of giggles. The elegant steakhouse-cum-bar have made no bones about the fact they offer one of the best steak experience in town, now with a few laughs as a sideline!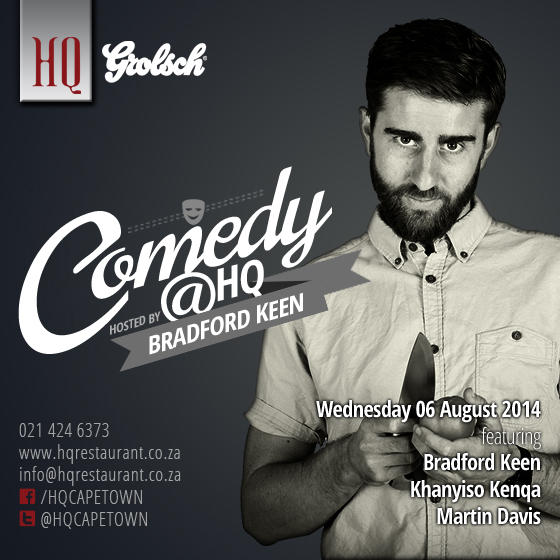 This week Wednesday the three stooges that will be keeping you entertained are Martin Davis, Khanyiso Kenqa and your host for the evening Bradford Kent! Comedy Night will also be accompanied by a set three course meal and Grolsch pairing, taking place before the giggles for only R200. But if you would like to WIN a table for two, including a 3 course meal and Grolsch pairing with each course worth R400, then keep on reading!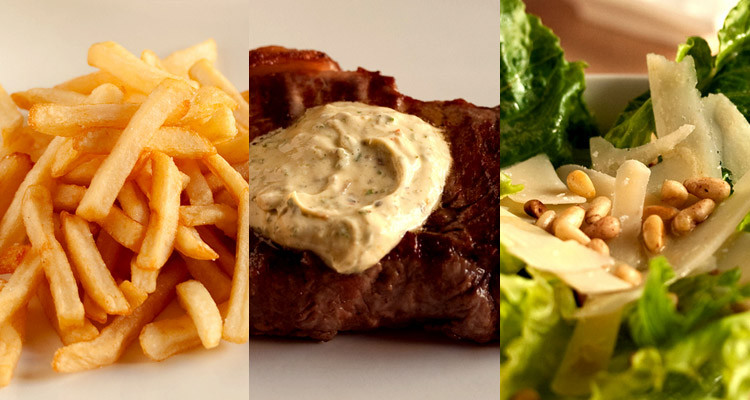 Make a night of it, gather some mates, book a table for dinner beforehand and try HQ's award winning sirloin steak that comes served simply with their signature Café de Paris butter, and thinly cut fries, with a classic salad to start. I won't lie, their hot choclate malva pudding with ice cream is one of the best I have ever tasted!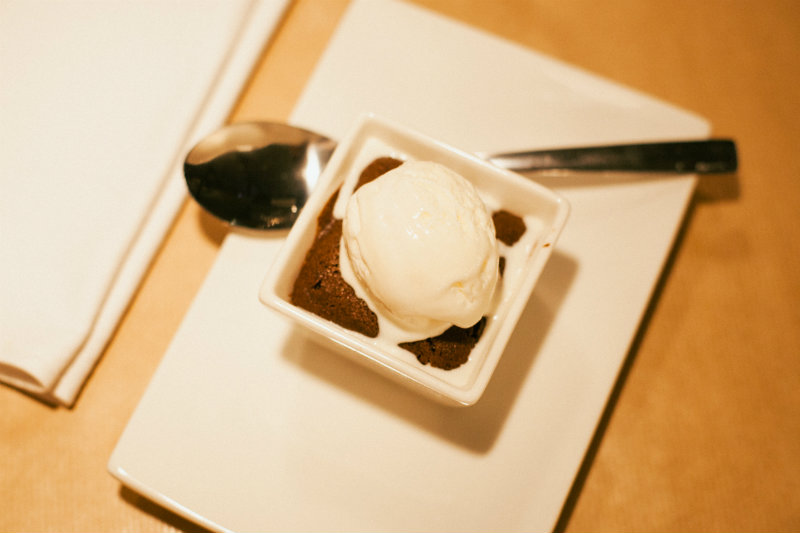 COMPETITION TIME!
If you aren't on Twitter, then best you make yourself an account now if you want to WIN. Most of my competitions are Tweet driven, so if not this one, then make an account to enter the others in future! I am giving away a night for two worth R400, including a three course meal and the comedy show to follow. You have to Like this blog post in the top left, HQ and my BLOG on Facebook. Also make sure you follow @HQCAPETOWN and @MrCPT on Twitter.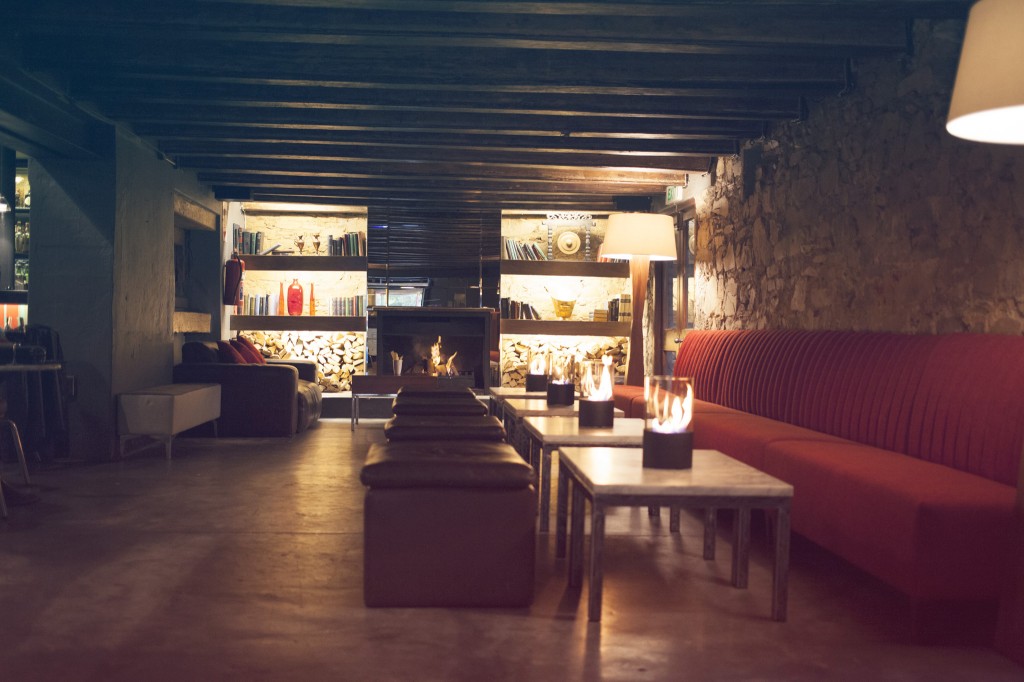 How To Enter
Tweet the following:
I want to WIN a 3 course meal & @GrolschZA pairing for 2 at the cosy @HQCAPETOWN. Enter on @MrCPT blog –  http://ow.ly/zUGl9 #ComedyNight