The unique location of Durbanville Hills' cellar a mere 20 minutes from Cape Town's city centre, offers not only a spectacular view of Table Mountain and Table Bay, but also an extraordinary terroir that stabilises temperatures and eliminates extremes of heat and cold. Although the Durbanville area is renowned for its Sauvignon Blanc that excels under the cool conditions where it is grown mostly on the cool south facing slopes, the range of red wines also benefit from the warmer valley outskirts and opposing northern slopes.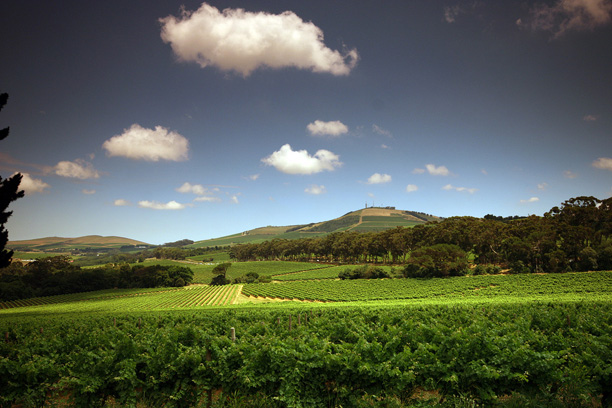 Knowing you guys and girls love your wine and chocolate from previous product reviews and give-away's I have run on my blog, I thought we would kick it up a level. The guys over at Durbanville Hills have given me a mouth watering hamper to give-away to one of my lucky readers. This beautiful wooden cask is full of Hills' goodness, including 5 bottles of their finest wines, paired with some melt in your mouth chocolate slabs! All you have to do to WIN is carry on reading after the jump, but first… Here is a closer look at each pairing couple!
Wine & Chocolate Pairing: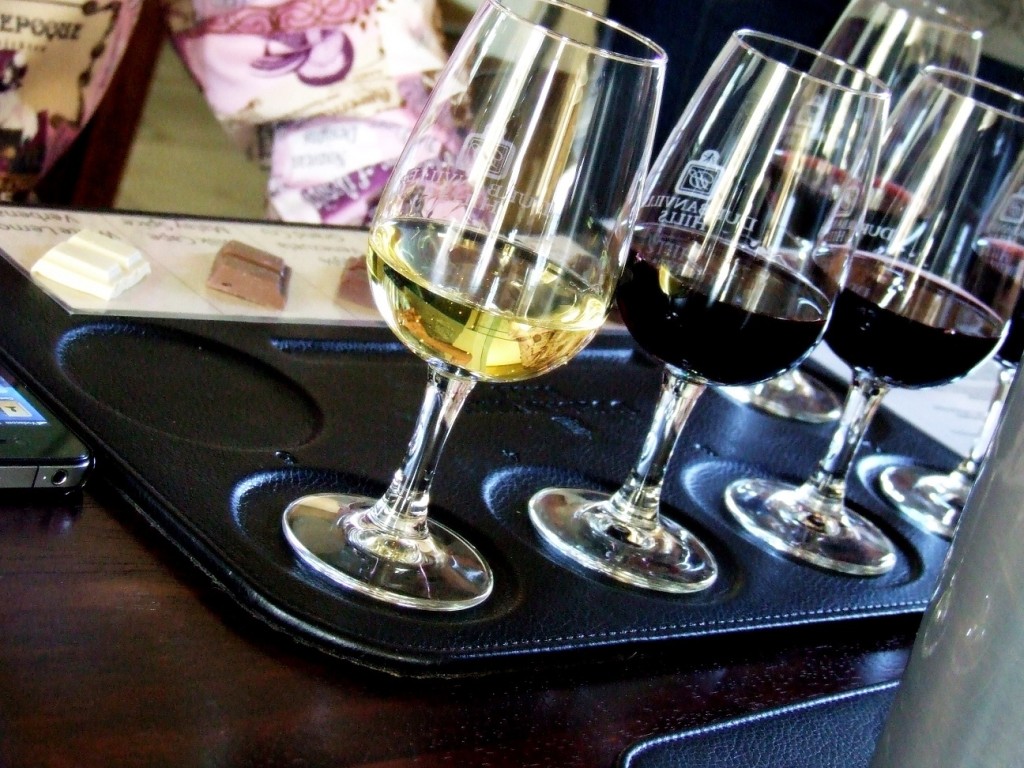 Pair 1: Durbanville Hills Merlot Rose & Blushing Bride chocolate
Aromas of red rose petals and bursting berries in this silky dark chocolate are beautifully accentuated by the fresh fruit nose of the lively Merlot Rose. The first bite is surprisingly fresh, creating a flirtatious palate suggesting images of fragrant flowers and sweet summer berries. It leaves a slightly dry finish with beautiful floral notes. A perfectly crafted and passionate combination.
Blushing Bride: Dark Red Rose and Raspberry
Pair 2: Durbanville Hills Pinotage & Atlantic Dusk chocolate
A decadent showpiece of similar and contrasting flavours, this exciting pairing brings out the fruit notes in this well-structured Pinotage. The very delicate hazelnut notes flatter the fruit and showcase the firm structure of the Pinotage, leaving a lingering sweetness on the palate. A wonderful combination of contrasting textures, flavours and scents, this is a serious pairing that demands your attention.
Atlantic Dusk: Dark Blackcurrant and Hazelnut
Pair 3: Durbanville Hills Shiraz & Spiced South Easter chocolate
This is where things get explosive. The Shiraz is a typical cool climate wine with spicy notes while the smooth milk Cape Malay Spice chocolate is flavoured with cardamom, cinnamon, nutmeg and cloves. When paired the fireworks ignite. The chocolate lifts flavours such as black pepper from the wine and adds a "meatiness" to the Shiraz. It's an exciting pairing that leaves a lasting, lingering memory.
Spiced South Easter: Cardamom, cinnamon, nutmeg and cloves.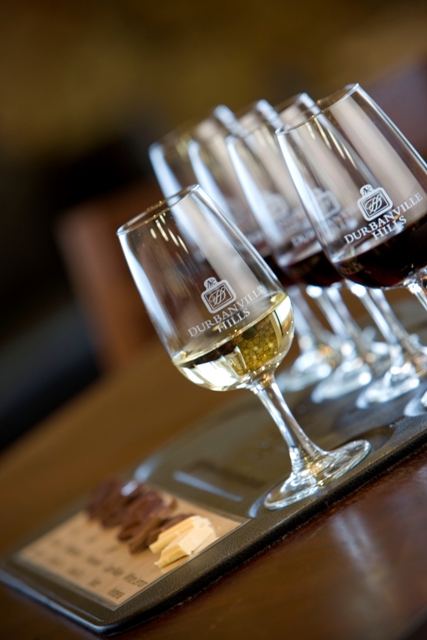 Pair 4: Durbanville Hills Sauvignon Blanc & Morning Mist chocolate
The cool and invigorating combination of velvety white chocolate and the fresh green aromas found in the cool-climate Sauvignon Blanc, form a soft lime and tropical fruit sensation on the palate. The clean, crisp finish with the hints of sea salt showcase the delicious complexity and food-friendliness of the wine.
Morning Mist: Crisp apple, lime, sea salt and hints of ginger.
Pair 5: Rhinofields Chardonnay & Summer Breeze chocolate
Traditionally, pairing a white wine and chocolate is a tricky match to orchestrate, but this stellar union has been stealing the show. The Chardonnay is subtly wooded, full-bodied and fruity. The velvety white chocolate melts rapidly on the palate and has fresh crispy citrus and lime notes that are herbaceous to the finish. The chocolate complements the freshness of the Chardonnay and blends with the wine's fullness. It's an invigoration meeting that takes on a life of its own.
Summer Breeze: Lime and lemon verbena.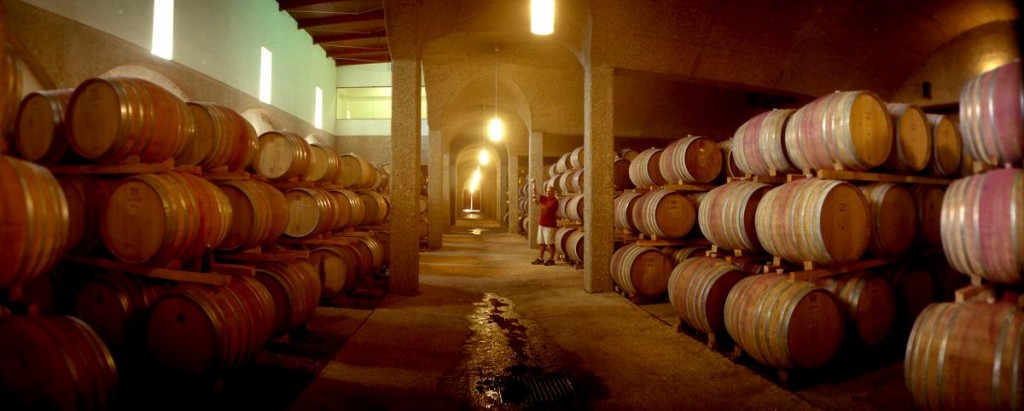 COMPETITION TIME!
All you need to do to WIN is LIKE the Durbanville Hills and Mr Cape Town Blog pages on Facebook!
Hit LIKE on this blog post in the top left corner!
Click [here] and pick your favourite thing to do in Cape Town from the list! Tell me in the blog comments section below which activity you chose, why, and include a link.
The Prize!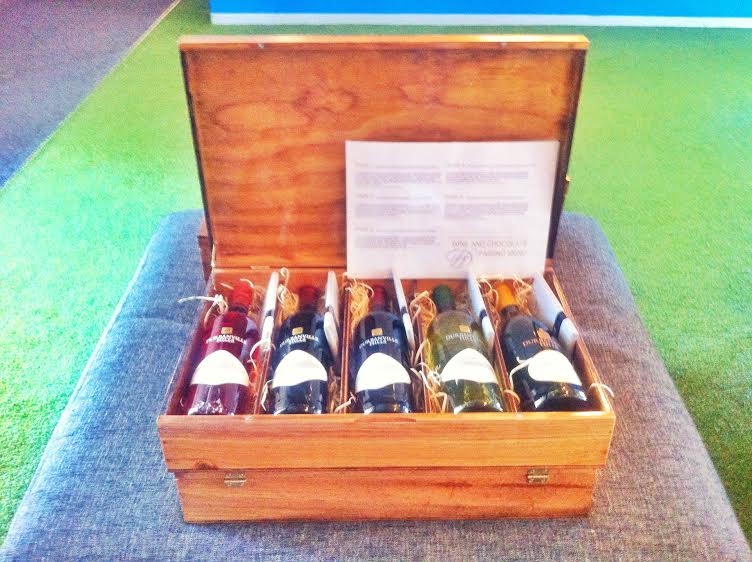 Entry Example:
I love to stretch my legs on Lion's Head and enjoy a cold bottle of Durbanville Hills white wine – http://durbanvillehills.co.za/news-events/top-things-to-do-in-cape-town/lions-head
For an additional entry…
Follow me on Twitter @MrCPT and Tweet the following out to your followers:
Pick your favourite thing to do in Cape Town and WIN the ultimate #DurbanvilleHills hamper with @MrCPT – http://ow.ly/xPibP