Good things come in threes. And it's because of you, and the incredible atmosphere created over the past two events, that we're able to announce Sexy Groovy Love Part III – The Arches of Eden. Our journey together has been a beautiful one, and as the summer comes to its end, let's relive the special moments that made the collective experience so memorable. The natural beauty, the warmth of the smiles, and that overwhelming feeling of love, well being, and acceptance.
For The Arches of Eden, you're invited to join us at one of the oldest farms in South Africa, the historic 18th century Muldersvlei Estate. Leave your shoes at home, and prepare to stroll across pristine gardens and shaded lawns nestled beneath natural archways created by the branches of ancient, wise trees. Lie back and bask in the comfortable silence of tranquil areas apart from the rest, or just dip your toes into the paradise pond as you enjoy the warm sun upon your skin.

WIN TICKETS!
Like this blog post in the top left corner.
Like Sexy Groovy Love www.facebook.com/sexygroovylove and Mr. Cape Town Blog www.facebook.com/mrcapetownblog on Facebook.
Click here ow.ly/KMoyy and follow the instructions on the Facebook Competition post to WIN. One lucky winner will be chosen at random, and if you're on twitter you can get an additional entry by following @MrCPT and Tweeting this: Follow @MrCPT and click here ow.ly/KMnyg to see how you can WIN double tickets to #SexyGroovyLove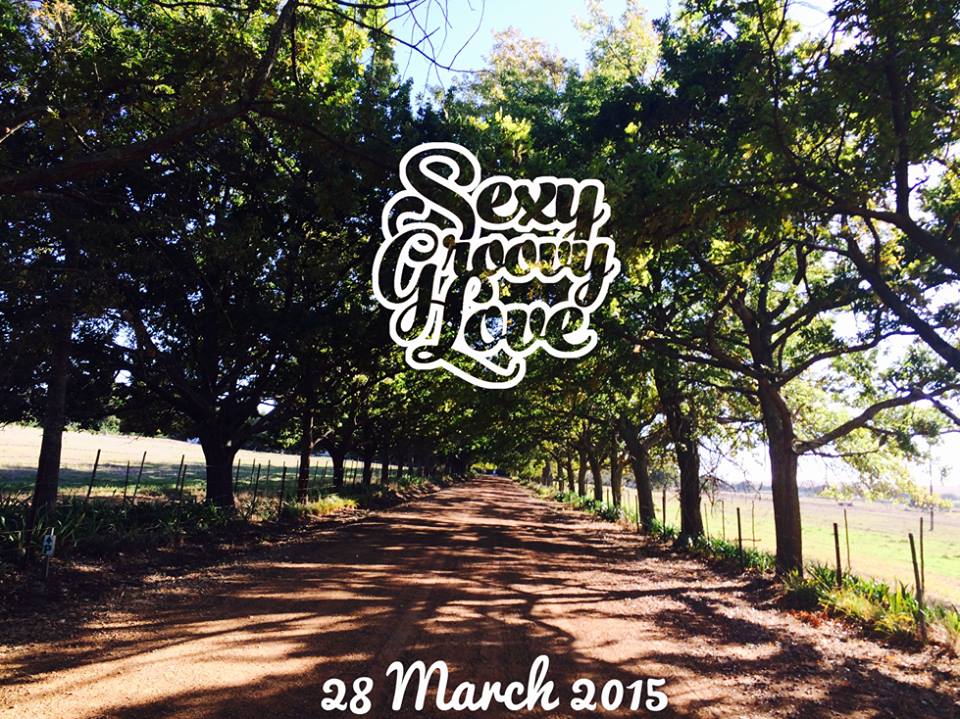 Once again boutique stalls will be present, offering gourmet food and craft beers to satisfy your well-earned hunger and thirst, all to the melody-and-beat of a carefully curated soundtrack to complement the time of day. Wander through the many avenues and areas to enjoy the impeccable décor and production we've prepared for you. Rekindle old friendships, make new ones, or just dance until the stars replace the sunlit sky – the day is yours to do with what you will. A blissful reward for the toil that comes with the beginning of a new year.
On March 28th, return to friendly faces and good-for-the-soul entertainment, and to a long, relaxing day topped off by a striking sunset as we say farewell to summer. We cannot wait to see your smiles and to hear your laughter again. After all, it's every one of you that have made the SGL experience so unforgettable.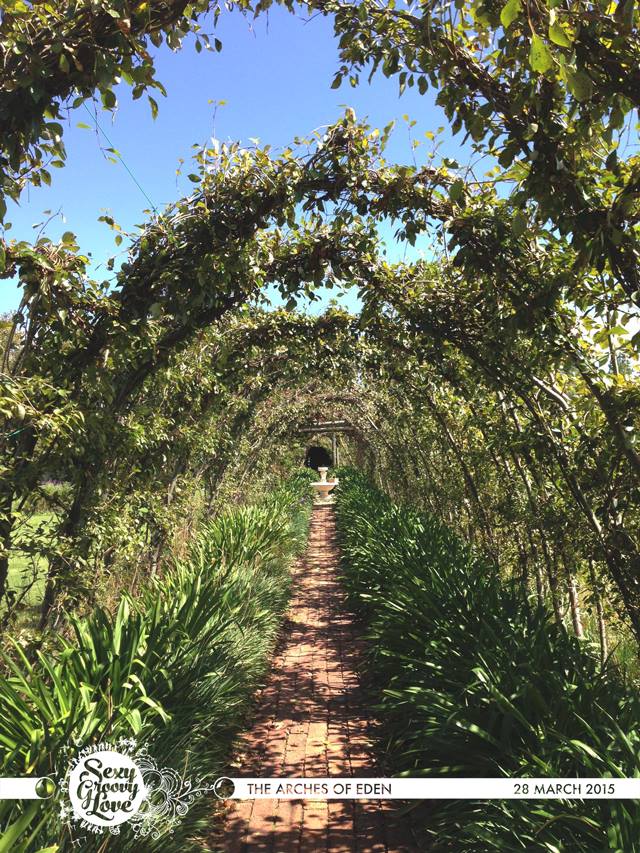 Your Groove Guide!
EDU IMBERNON
Zuluboy
Richard Marshall
Karoo
Ronald Rowley
Yeti
Dane Stirrat
Chris de Vos
The Event On Facebook
https://www.facebook.com/events/SexyGroovyLove
Book Your Ticket To Paradise
Pre-sold tickets are available from: http://sexygroovylove.nutickets.co.za/
Peach (Sea Point Main Road – directly opposite Standard Bank). Their opening hours are Mon-Fri 09:00-17:00 and Sat 09:00-13:00.
Earliest Bird – SOLD OUT
Early Bird – SOLD OUT
Regular – R230 (R280 at the door if available)
Love Bus – R110 (pre-sold only)
Remember, Sexy Groovy Love is a daytime experience. The gates close at 4pm, but we encourage you to come early, enjoy the food, wander around, get hot in the sun, cool off in the pool, take in the surroundings, get groovy to the music and just enjoy each other!
Event Map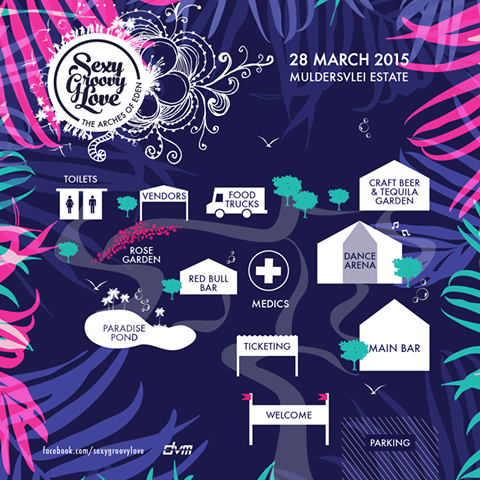 THE VENUE – MULDERSVLEI ESTATE 
The Arches of Eden can be found at Muldersvlei Estate, which is a short 25-30 minute drive from Cape Town. This location is incredibly special with beautiful lawns, rose gardens, natural archways and the paradise pond 🙂
We encourage all of you to share the love and respect the venue; please throw away your rubbish & cigarette butts and avoid damaging the plants and flowers.
The directions are very simple and can be found below.
Muldersvlei Estate
Elsenburg Road
Stellenbosch
GPS 33 49'13.45"S, 18 49'42.85"E
Google Maps link: http://bit.ly/muldersvleimap
Directions:
From Cape Town
Take Stellenbosch/Klipheuwel off ramp direction Stellenbosch (EXIT 39). Turn right at the T-Junction, taking the R304 heading towards Stellenbosch. Continue for 1,37 kilometers then turn left on R101 towards Paarl/Klapmuts. After 3.4 kilometers turn right on road to Elsenburg/Muldersvlei. Muldersvlei Estate 620 meters down this road on your left hand side.
From Stellies
Take R44 (Adam Tas Street) from Stellenbosch direction Wellington. Drive 14 kilometer until you get the R101 Muldersvlei/Paarl. Turn left at this 4-way stop. 4.73 kilometer down this road turn left on road to Elsenburg/Muldersvlei. Muldersvlei Estate 620 meters down this road on your left.