It's that time of the year again, when Winter is on the brink of taking the Mother City by the horns. But first, we get to experience one of the last parties of the season, which always goes down a treat. Fantastic music, happy hippies, bums wiggling in the sun and a LOVE PROJECT that you will remember right through the Winter chill until next season! Find the peace to free your mind. Come together as one. Buy the ticket, take the ride!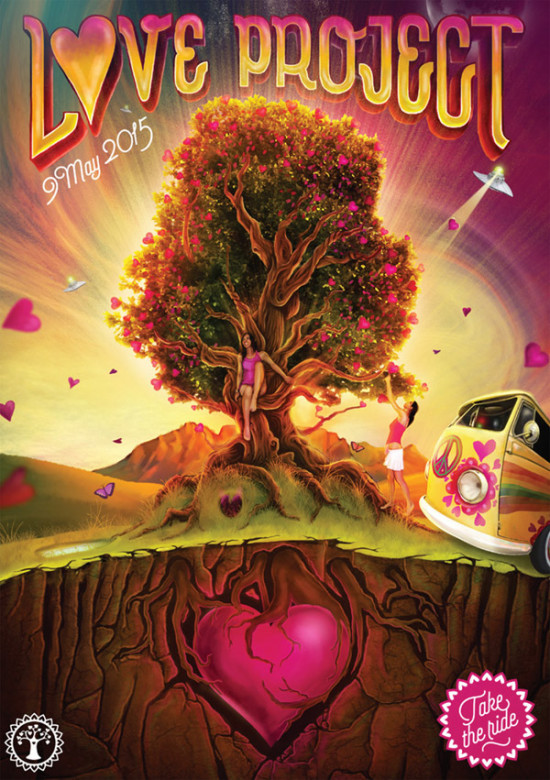 ORGANIK Love Project 2015 promises to deliver the goods once again, with International names like Vertical Mode and Xerox all the way from Israel providing the gracing sounds for our eardrums! Of the local music makers Technicolor, a fusion of darkness which sees Deliriant and Mad Piper in a mind twisting collaboration, catches the eye! Here is the full line-up of artists for your pleasure!
The Music Makers:
Vertical mode (Hommega) Israel
Xerox (Hommega) Israel
Bruce
Cybernetix
Dave Mac
Gandalf Grey
Geometric Flux
Higherwattska (Killawatt + Highstyle)
Plusminus
Regan
Silo
Skarab
Technicolor (Deliriant + Mad Piper)
The Fogshow
Tune Raider
Yeti
The Dreamscape!
We return to our beautiful Utopia – a peaceful space with trees, dams and lush green grass. 100km from Cape Town and 60km from Somerset West. Venue open from 11am Saturday 9th May 2015. Check out the Facebook Event for more!
Directions:
Take N2 out of Cape Town and go over Sir Lowries Pass. Turn left onto R406 Greyton/Grenadendal turnoff (just before Caledon). Travel for 6km. Drive slowly. Venue entrance on your right! Hook up the Google Maps link if that's your vibe!
WIN Tickets!
I have two sets of DBL tickets to give-away on Instagram and Twitter. Carry on reading after the jump to see how you can share the love with your best party buddy and be a WINNER!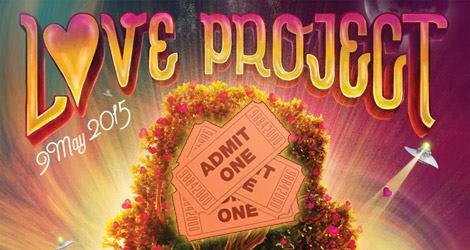 COMPETITION TIME!
I have 2 sets of DBL tickets to give-away on each social media platform. So there will be a lucky winner from Twitter, as well as one from Instagram. Before I tell you how to enter below, make sure you LIKE this blog post in the top left corner!
Enter On Twitter:
Follow @organikpsy & @mrcpt on Twitter and tweet the following below:
WIN a set of DBL tickets to @OrganikPSY feat Vertical Mode & Xerox on 9 May with @MrCPT. Enter: ow.ly/LXb5K #LoveProject2015
Enter On Instagram:
Follow @organikpsy & @mrcapetown on Instagram and upload a picture of you with your best party buddy, or party crew! Make sure you tag us both and use the hashtag #LP2015WithMrCPT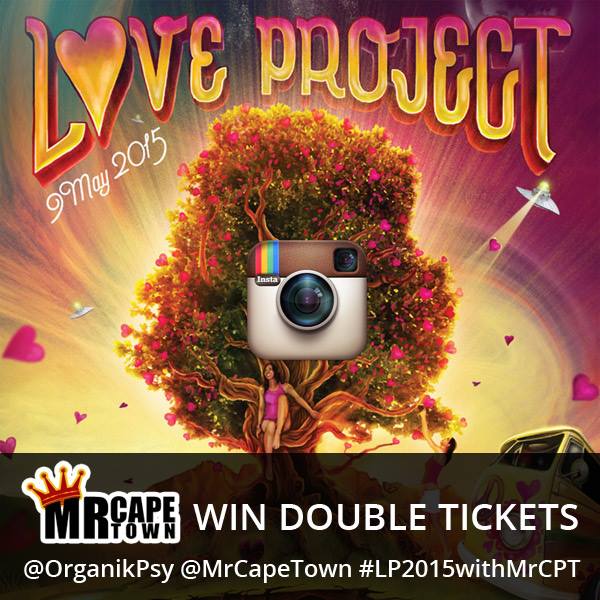 *Winners will be announced on Wednesday 6 May 2015