I was driving through town this morning and something caught my eye. Now this I have never seen before and I thought it was worth a bit of investigating. It turns out it is actually the World's first ever interactive beard growing billboard, right here in my very own City!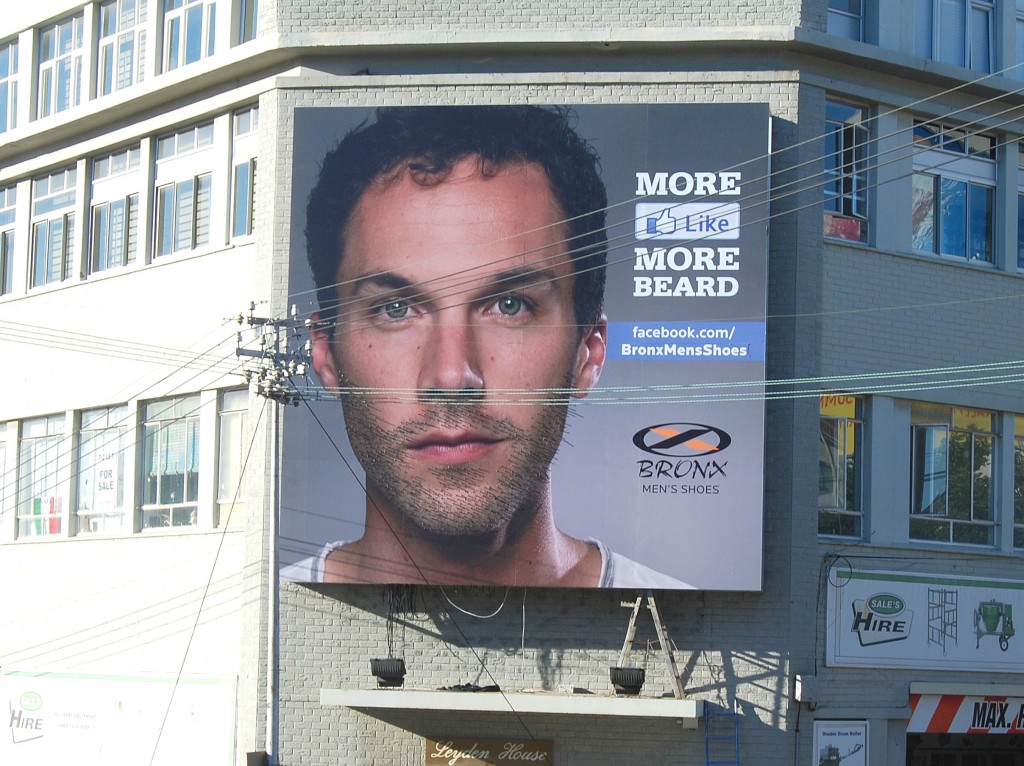 Bronx Men's Shoes, the "Man Enough" brand in SA, have installed a six meter high portrait of a man's face covered in stubble on the corner of Church and Buitensingel Street in Cape Town. South Africans, courtesy of a cleverly installed webcam, can then watch as every "like" on the Bronx Men's Facebook page triggers the beard to grow. I spoke to the people over at Bletchley Park (creative agency) who are responsible for conceptualising the idea and built the infrastructure with ropes, digital servo motors and Facebook integration.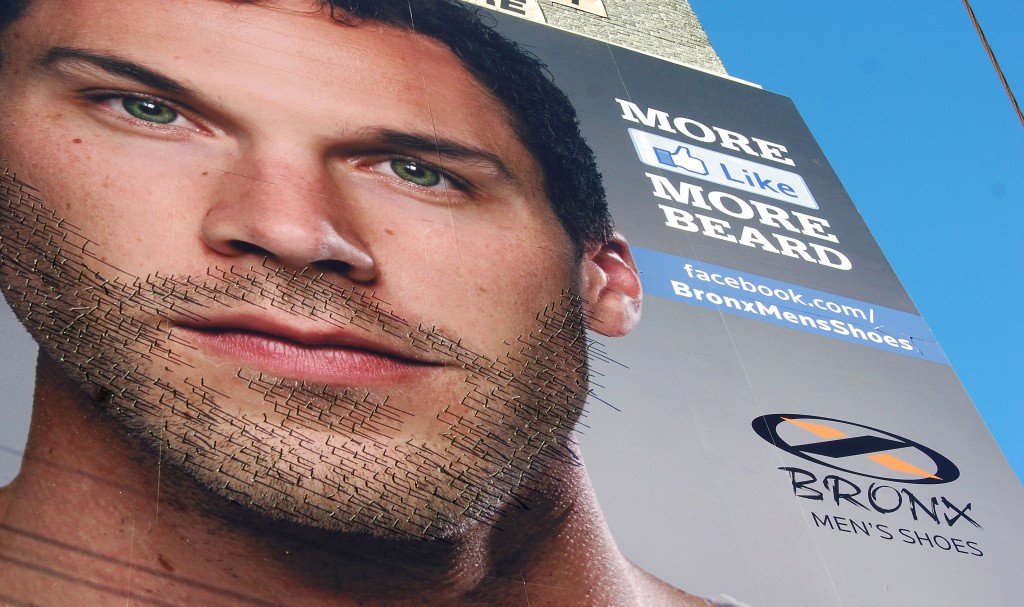 "By pioneering this interactive billboard we want to connect with our customers in an unexpected way and introduce them to our rugged range of shoes. By asking them to engage with our Facebook page we're giving them complete control of the billboard's beard growth. We're hoping that our customers appreciate the humour," commented Wayne Stanford, Brand Manager of Bronx Men's Shoes.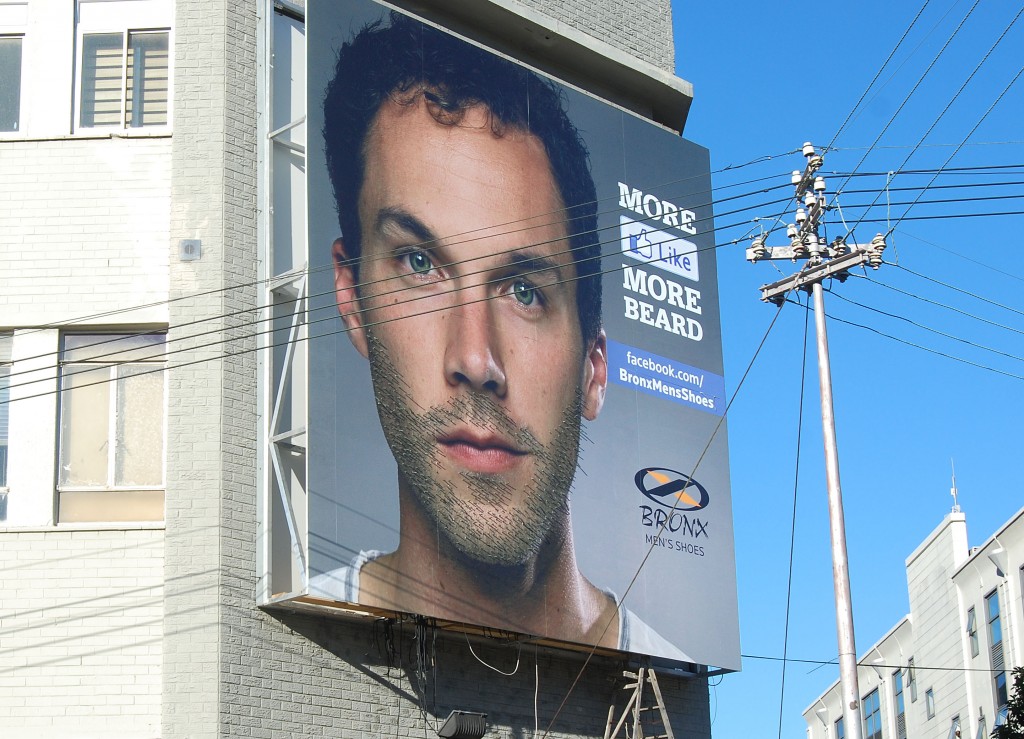 If you Capetonians and visitors to the Mother City dig this kind of vibe, you should head down to check out the beard from 1 April 2012 – 1 May 2012. Remember to visit www.Facebook.com/BronxMensShoes and hit the "like" button to witness the beard growth.