So I just got some lunch from McDonald's and guess what? Yip, they stuffed up my order yet again. I ordered a double cheese plain as usual, as I don't eat the garnish on their cheese burgers. I got home and saw the 'made specially for you' 100% quality, 100% taste sticker with the slip attached stating w/out garnish.
As I bit into the burger I saw signs of tomato sauce and immediately knew it was not the burger that I purchase habitually at the McDonald's stores nationwide! Being a digital whore, I went to hunt for the brand in the social media zones. To my delight they popped up on Facebook and I must say they replied in a very timely manner. Sam who I spoke to on the phone was also extremely professional! Why don't they transfer that back end professionalism to their stores one wonders?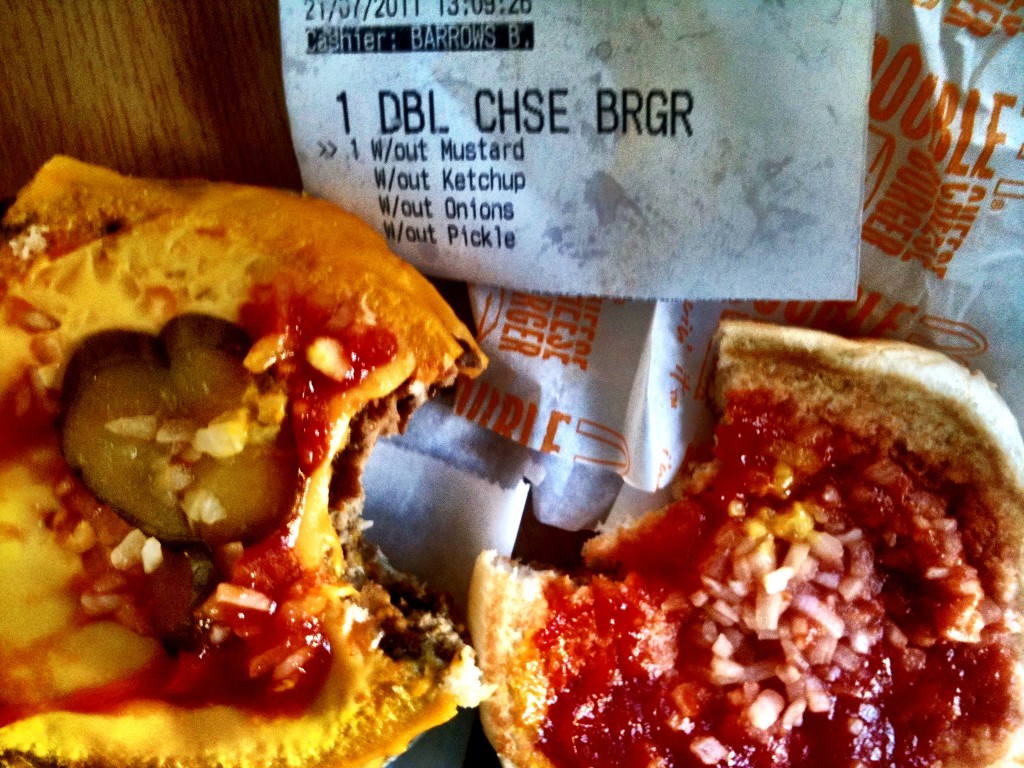 Sam has taken down my details and filed an official complaint. Now I wait for a case number and a senior manager to give me a call, in an attempt to rectify the situation. The truth is; a big brand like this should never make such 'school boy' errors! Oh and to add to the frustration, they still made my pops wait in the parking lot for the junior chicken burgers that he ordered. Why have a drive through if you still have to go park and wait for your food? Not to mention the time my brother got given 2 Big Mac vouchers, after getting told he could never have found glass in his burger…
I must say their reply on Facebook was extremely quick though. I also just got smsed my case number. Who knew we needed a case number to lay a complaint about fast food? It also seems some of my Twitter followers have had the same/similar/worse problems!

Burger King get here already!!! South Africa needs you to kick McDonald's arse into gear!