If you follow me on Twitter [here] or Like my Facebook Page [here] you will remember I Tweeted about these new spices I picked the other day. I see they have just joined the Tweeting World, so I thought I would share some information and their latest competition to WIN all 29 product variations! Little did I know they had so many, the one that caught me was the Himalayan Crystal Salt grinder.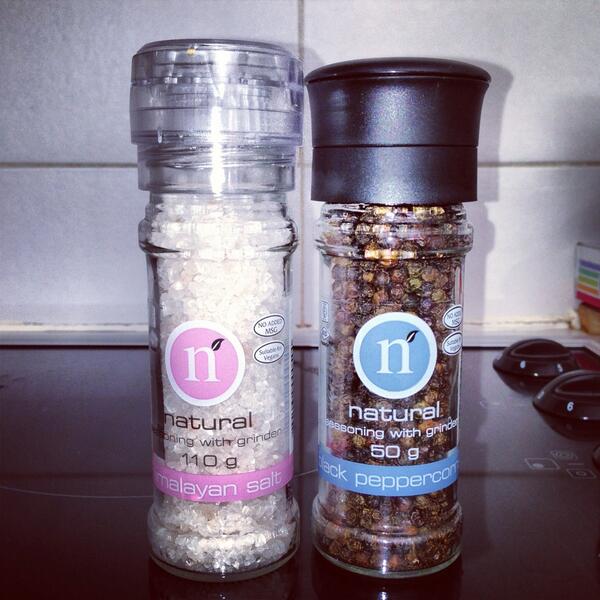 After I did my SleekGeek SA #REBOOT detox, I realised Himalayan Crystal Salt was the only way to go, regarding health reasons and water retention (for training). I usually use this big bag but a grinder is so much easier than digging your paws in to get a pinch with every meal. So naturally I grabbed the salt and pepper and gave it a try. I then saw they have up to 29 different herb and spice options.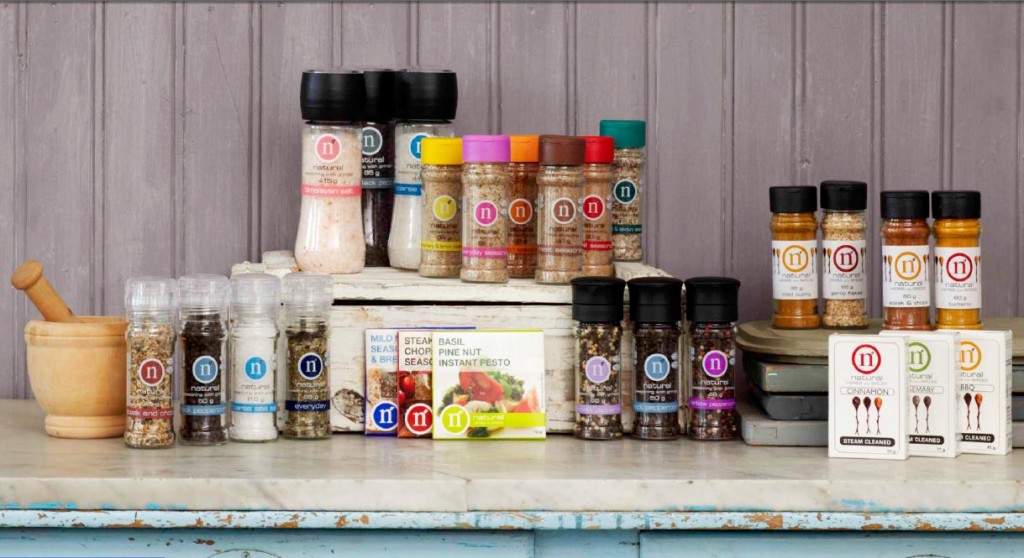 My mom actually grabbed a few others and has been using them to season chicken and other meals since. I did some research and found they are actually a shit load more healthy than most others on the market! Here is some interesting information regarding their products and cleaning processes they use which I found on their blog.
Natural Herbs and Spices is a family run business based in Cape Town. Natural provides naturally grown, naturally cleaned, non-GMO herbs, spices, rubs, dippers, pestos and seasoning to those who value healthy living. What Natural does differently is that they do not irradiate their spices such as other leading manufacturers – Natural cleans their spices through steam pasteurisation. Scientists have so far not uncovered what irradiation does to our bodies, and like the name, Natural focuses on delivering its expanding product offering, using natural methods only!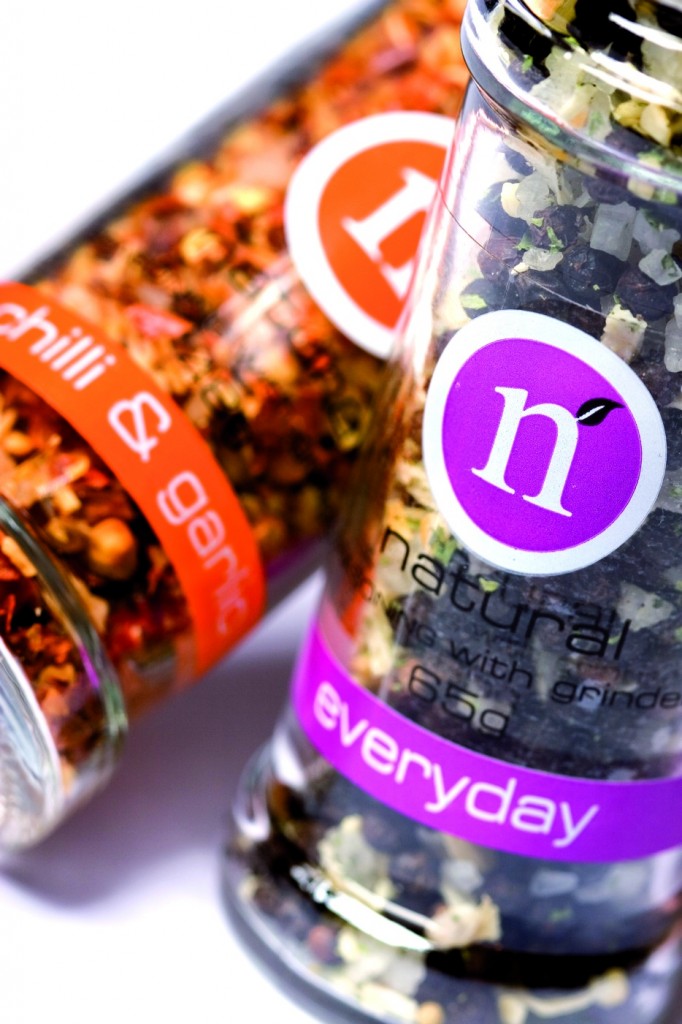 Most conventional herbs and spices sold in mass markets such as the United States are sterilised using ETO (Ethylene Oxide) or irradiated, and are banned in some countries. Consequently, spices may be contaminated with pesticide residues and genetically modified ingredients. Haibo, I bet most of you (like me) weren't even aware of this…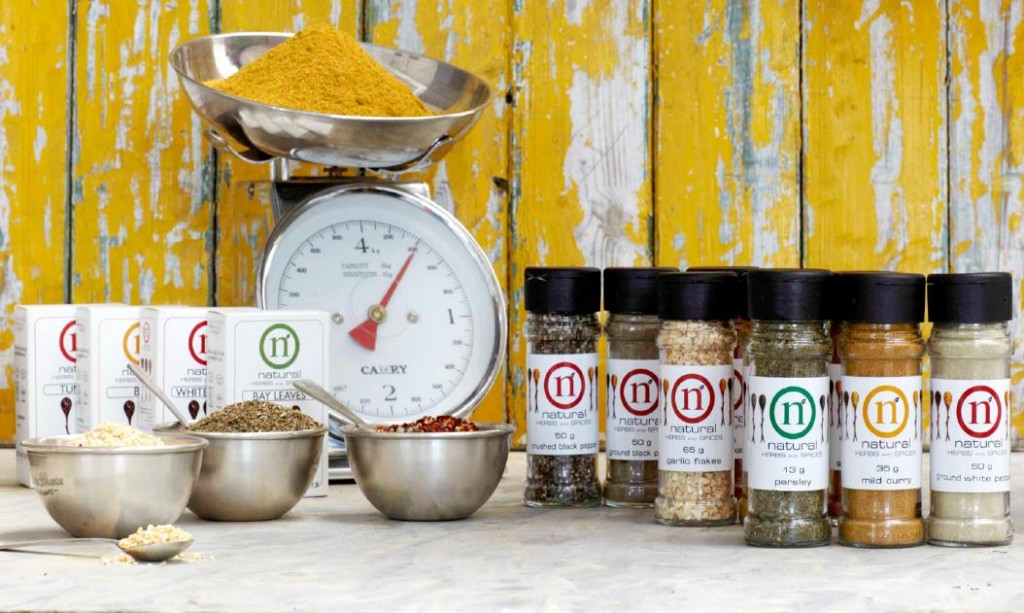 I'm not going to bore you with too much more, but I did find something rad that I can share with you! They have just launched a competition on Twitter, so check it out and hopefully you can WIN all 29 of their variants which includes:
Natural Herbs and Spices' Grinder Range includes Cajun, Chicken, Chilli, Chilli and Garlic, Chinese, Cinnamon, Coarse Sea Salt, Country Herbs, Everyday, Fish, Garlic, Ginger, Gourmet Salt and Pepper Mix, Himalayan Salt, Nutmeg, Peri Peri, Pizza Pasta, Rainbow Pepper, Spicy Curry, Steak and Chops, Sugar and Chocolate, Sugar and Cinnamon, and Whole Black Pepper.
Its salt seasoning range includes BBQ Grill, Chicken, Everyday, Meat, Rosemary and Lemon, and Vegetable and Savoury. The large grinder range includes Coarse Sea Salt, Himalayan Salt and Whole Black Pepper.
Finally, its herbs and blended spices range includes Basil, Bay Leaves, BBQ, Cayenne Pepper, Chicken, Cinnamon, Coriander, Crushed Garlic, Crushed Whole Black Pepper, Fish Spice, Garlic Flakes, Ginger Powder, Ground Whole Black Pepper, Hot Curry, Medium Curry, Nutmeg, Oregano, Paprika, Parsley, Rosemary, Steak and Chops, Thyme, Tumeric, and White Pepper.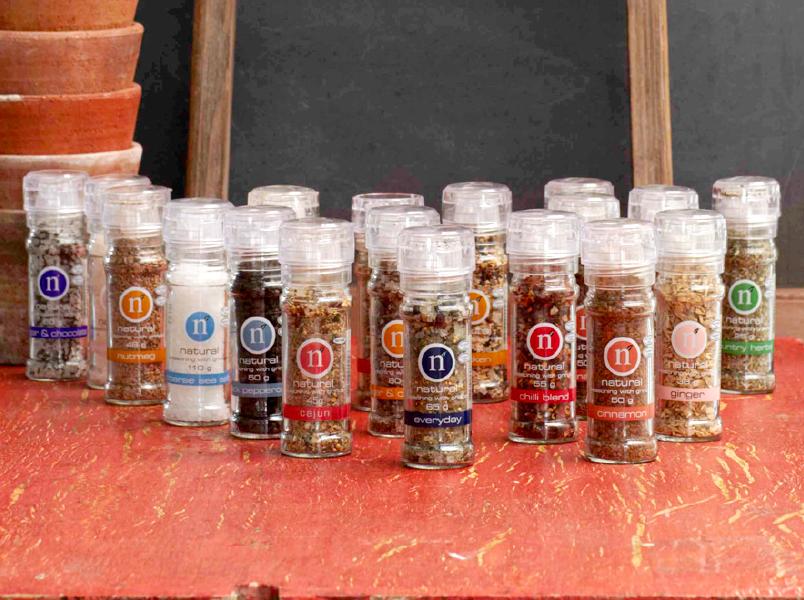 Follow Natural On Twitter & WIN:
https://twitter.com/Natural_Spices
Check Out Their Blog For News And Rad Recipes Coming Soon: