If you don't all know by now that I dig a good, cold beer on the weekend (who am I kidding actually any time I go out) well then you obviously haven't met me. I had a taste of this Amigos tequila flavoured beer at the Cape Town Festival Of Beer last year and saw they have become more active on Twitter of late. We all know that 20 ml's of beer is never enough to capture the taste buds so I asked them to send me a few so I could get a better idea about the product.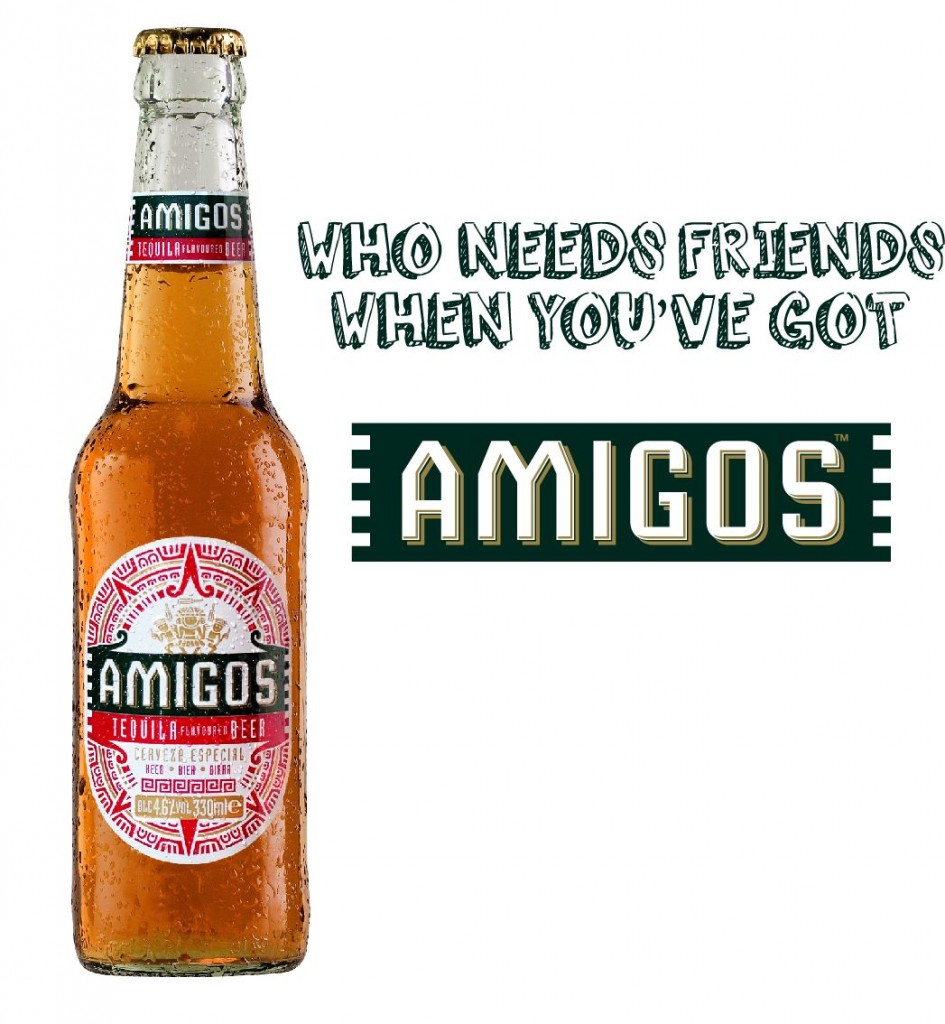 Let's just say the 6 Amigos they sent me didn't even last half an hour. Yes they are that good and I must say damn refreshing. I usually can't down a beer right after football, but, this went down like water. It is definitely something I will be having again and it might even become my ideal Summer beverage. Obviously it is a bit more pricey than mass market beer, but it is well worth trying if you dig a refreshing beverage, with a twist. It kind of reminds me of a fusion of beer and cider to some extent!
The Bottle & Label:

As far as I know they are available at Tops in the Cape Quarter so if you are even in the area and feel like trying something rad, do yourself a favour an go grab one! This wasn't a paid for article and I am just spreading the love with you fellow beer lovers because I really did enjoy the product. Follow @AmigosBeerSA on Twitter to keep up to date with the brand and if you have any questions they certainly will reply! If you are more of a Facebook stalker you can check out their Fan Page by clicking on the link: https://www.facebook.com/AmigosTequilaBeer.