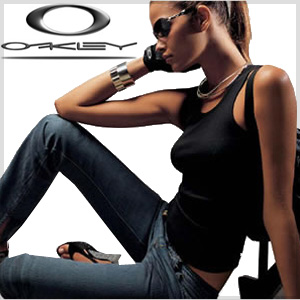 When I think of Oakley I get a kind of nostalgia. It is weird, but I always associate Oakley with a sense of longevity and a certain loyalty to South African consumers. It has always been a big brand in SA and I am sure you will agree that it has always been top of mind amongst within sunglasses category.
I am personally not a fan of Oakley glasses, maybe it's the style, maybe the design I don't know. They just seem like they are meant to be made for cricket players, professional anglers and tri-athletes? Maybe I am just weird, but hey who isn't these days! If you want to know why I feel like this about Oakley, maybe Marcus Lindstrom and his book Buyology book can help you there!
I think Oakley have shot themselves in the foot with this sif new range of Oakley Antix. They have clearly tried to attract and target a rock spider market, or rugby fans, whichever way you want to look at it. I have looked at a few brand reviews and the product itself is apparently second to none. One old cat even said; "In an effort to remain hip as my age advances I like to wear Oakley sunglasses, the fashion forward shades for outdoors people." The truth is they will probably sell a shit load of these awful things. But one thing is for sure, you definitely won't be seeing me in my Stormers or Cheetahs Oakley's anytime soon!
The Oakley Antix Super 14 Range
The Stormers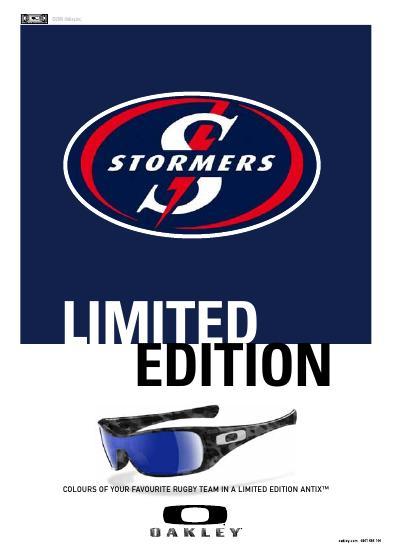 The Cheetahs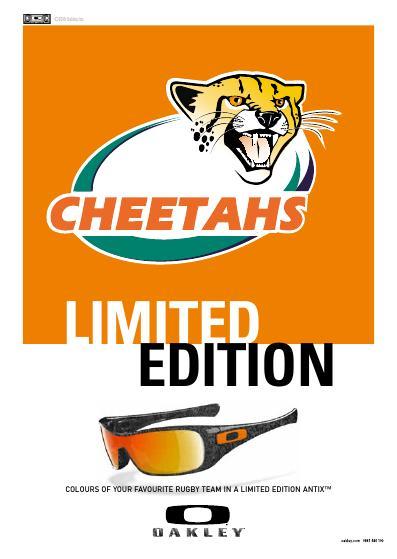 The Sharks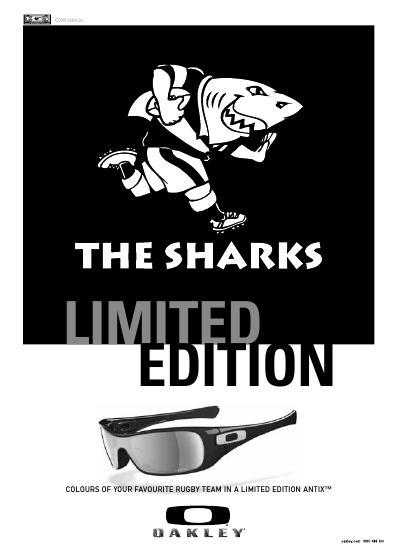 The Bokke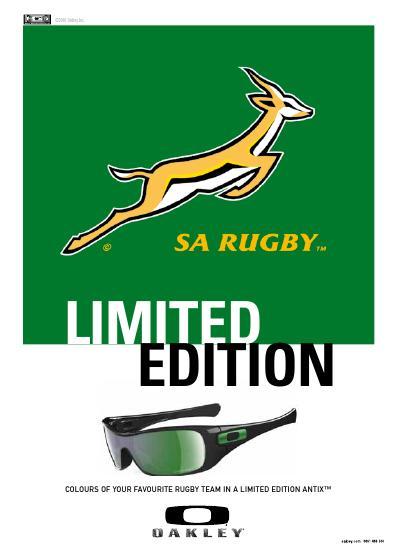 The Lions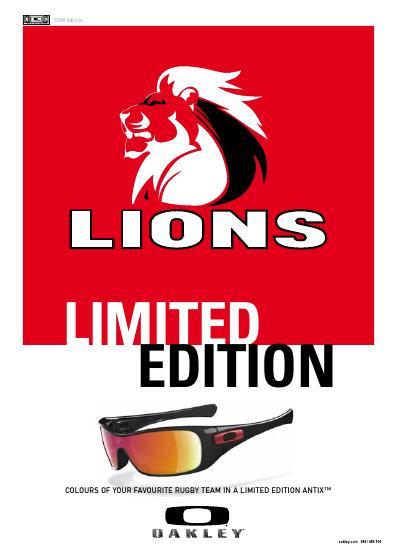 I have no idea what you guys think, but seriously think about leopard print, orange frame Chettah Sun Glasses. I rest my case!