Having studied a BA (Marketing Communication) Degree, specialising in Brand Management at the AAA School of Advertising, I know my fair share about the theory behind the term 'Brand Awareness'. After reading one of the most inspirational books ever on blogging and social media, as well as a few vital lines I picked up in the movie 'The Social Network', I have come to the conclusion that I have a different spin on things.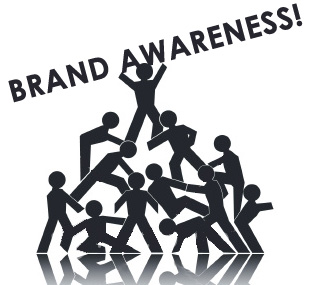 Obviously it is a no brain-er that all brands benefit from high levels of Arand Awareness. From PR, to consumers, to internal organisation, to investors, they all play a vital role in your march for the market leader position. Things like Brand Image and Brand Identity play a major role in the way consumers see your product/brand and it is vital to constantly communicate the right messages to your audience.
Now, imagine if Facebook required you to pay per month to manage your account, just like Mark Zuckerberg said in the movie and I quote: "If we do that then our brand is no longer cool anymore!" This is what has led me to come up with another theory, which is definitely relevant to up and coming brands that are specifically targeted at the youth markets.
This is what led me to wonder which is more important? Is it more important for your brand to have a large reach and be known by many consumers, or, is it more vital to keep your brand fresh and cool, which will eventually create Brand Awehness. For a brand like mine I would rather be in the 'Brand Awehness' category. Simply because of the fact that if something is cool, it has the potential to grow itself and something like a blog is personal and therefore I aim to attract people that like reading my stories and not just anyone who passes through the site on the odd occasion. Here is the the main reason I think people become so huge and successful on Twitter, not because they are big brands, but because they are cool brands!

A brand like MyCityByNight started to grow and attract followers because of being a fresh, cool initiative that appeals to the market which they love and even find themselves segmented within. Now that they have had some years to work hard on building good relationships and constantly communicating their brand identity effectively, it has lead to being on the Espresso Live television show. This will in turn lead to higher levels of general Brand Awareness… In the end if your brand communicates Awehness, eventually with effort your brand will achieve the theoretical, boring, Brand Awareness 😉 It seems like a win win situation to me?